I have recapped, I have revisited, and I have reflected. You are probably sick of hearing about London Marathon by now, and you will be happy to hear that this is not another post about the race, but many people have reached out to ask…what's next?
Time to share:
I already told you it is not a marathon, which may be surprising to read. Especially after the last one was a success, and I was so close to that 2:40 barrier, why would I not chase it down?
Steve is a big believer in cycles. I have told you before about my down weeks during marathon training, and Steve is extremely organized with his training; planning out an entire segment up to a big race before it even begins, with only a few tweaks along the way.
One of the cycles Steve believes in, is not doing too many marathon segments without going back to the shorter stuff. I have done 3 marathons now, and that means it is time to discover my speed again.
You sometimes hear about how runners are able to run PRs in the shorter races after (or even during) a marathon segment, and that is because of the strength and endurance you have built. However, if you neglect that speed for too long, you lose that to the point where it is holding you back. I am reaching that point.
I ran my 16:08 (5k) and 33:24 (10k) two years ago, and with the hamstring issue in the fall, I was not able to do anything faster than 6:00 pace. In my London Marathon training, the fastest I was able to complete a mile during a workout was 5:13. That may sound fast, and it is, but for someone who could run a 4:40 (ish) mile, that is a long way off.
Therefore, we are going to spend the next segment getting my speed back. Actually, we are going to spend the next however-long-it-takes getting my speed back. Only once Steve is satisfied with my speed will I be able to move on to anything longer.
What does this mean?
Faster workouts, racing often, (compared with 2-3 races in marathon training build up), and more strength training with Drew.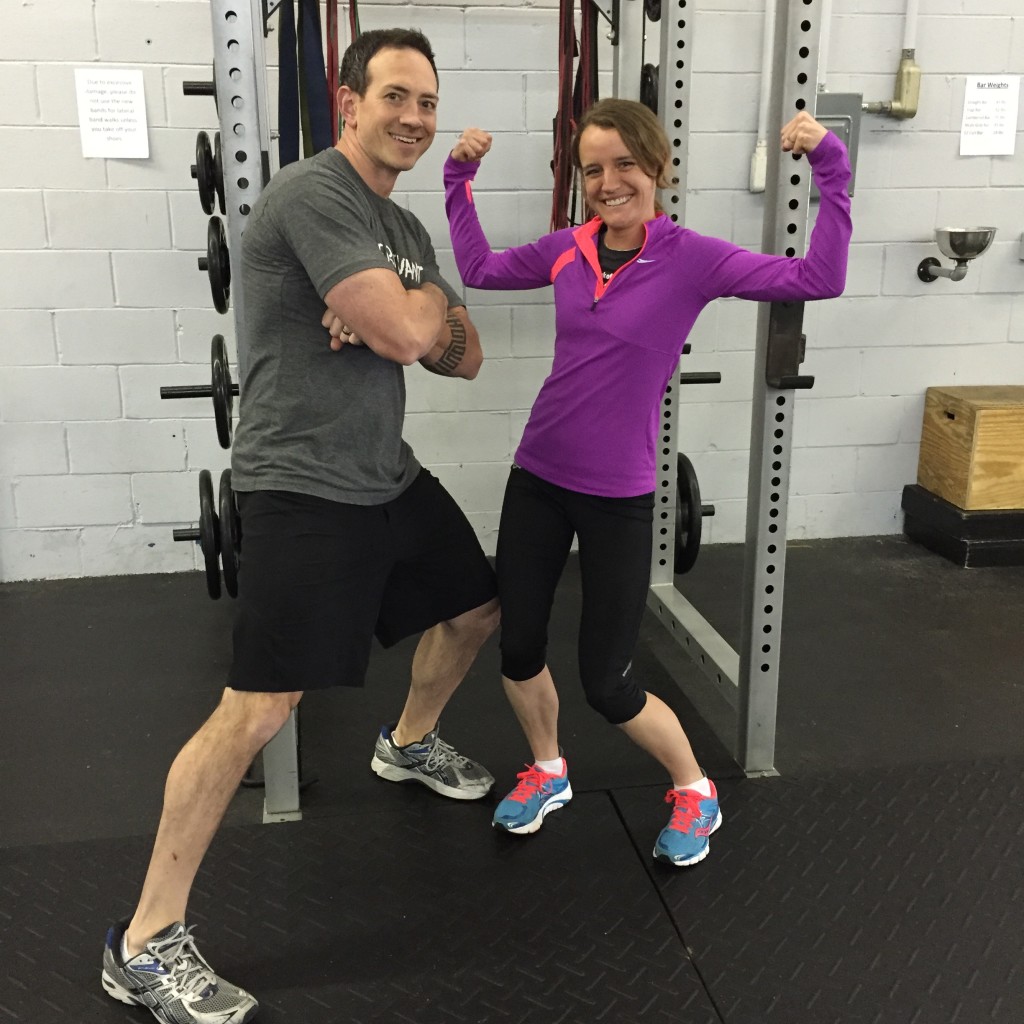 Once we have done this, we will work on getting my half marathon time down, and once that is improved, THEN we will go back to the marathon.
We are thinking about doing a 5k when we are in Michigan City in mid June, the Peachtree 10k in Georgia on July 4, and the Bix 7 Mile in Iowa towards the end of July. After this, I will take 4-5 days off before hopefully beginning half-marathon training. However, if Steve is not satisfied with my speed over the shorter distances at this point, we may continue with the shorter stuff until we are.
Although it is sad to not think about marathons for a while, especially after finally having a good one where there was so much more in there, I trust Steve, and I know he knows what he is doing.
What can you take from this?
If you have become stuck in a rut with your marathon time, or even if you have just done multiple marathons in a row, it may be time for you to step away from it, and do shorter stuff for a while. It will make a heck of a difference in your training, and who knows, you may end up running PRs in the shorter distances with your newfound strength. You may also end up enjoying all of it more; the faster work and then the marathon training after a short break.
Give it a try, you never know what might happen!
I will let you know about which specific races I am planning in the fall when I know a little more, but for now I am on the lookout for my wheels….let me know if you find them 😉
[Tweet "Why you need to consider 5k/10k training after marathon training to PR in every distance."]
Do you cycle your training periods? Do you have a favorite distance?
Need ideas?
Writing a list of things you enjoy to do seems easy, right? You are so much more than a runner! So why is it a lot harder than it seems to actually think of ideas? Let me help! Over 130 ideas to choose from