I love food.
I am sure you know that by now.
I look forward to the next meal before I even finish the last bite of the one I am eating. Food makes me happy, and anyone who knows me will tell you that I love to eat good food, yes, including unhealthy stuff like burgers and fries, Chicago deep dish pizza, and of course, lots of dessert.
However, to compete to the best of my potential. I obviously cannot eat those every single day. Although I make the most of my meals out, Steve and I tend to eat healthy most of the time.
Therefore, I thought it would be interesting to share what we buy on a typical trip to the grocery store.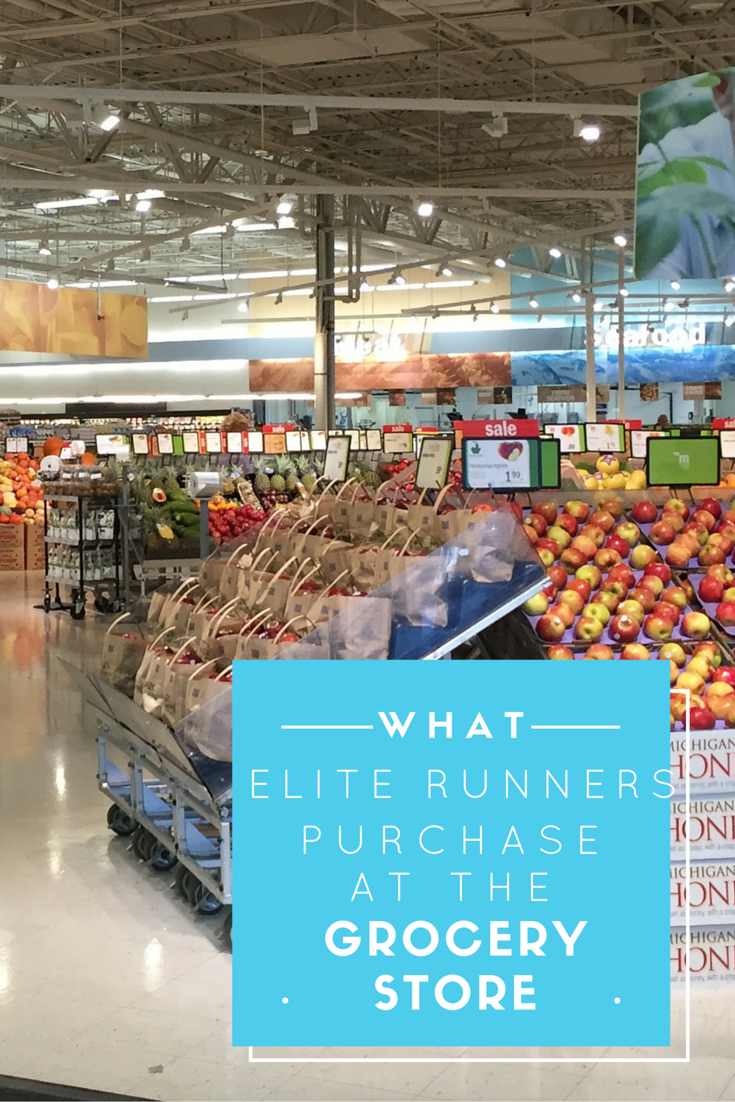 We do not spend a huge amount of money on our groceries, and for the most part, we mostly purchase fresh food. We have our staples; rice and other grains, which are used for many of our meals, but the fresh products are the only things we need to get every week.
We base a lot of the fruits and vegetables off what is in season. We purchase almost all organic fruits and vegetables (which limits our choices to an extent). Yes, it is more expensive, but it is worth it in my eyes.
Therefore, here is a list of a typical week's shopping:
Every Week:
Apples
Bananas
Carrots
Celery
Avocados
Spinach
Sweet potatoes
Bell peppers
Tomatoes
Onions
Depending on the season/our preferences, we will also pick 1-2 more fruits, and 3-4 vegetables from this list
Berries/Pears/Oranges/Peaches/melon/grapes/pineapple
Beets/mushrooms/asparagus/broccoli/sugar snap peas/squash/corn
Dairy
Daisy (and ONLY daisy) cottage cheese Note- I have no affiliate/sponsor with them, it is just SO much better!
Greek Yogurt

Plain for me
Honey for Steve

Milk

Almond or Soy Milk for me
Organic Skim Milk for Steve

Organic cheddar cheese
Organic Eggs
Other
Olives
Salsa
Cereal (trying to cut back on this, making my own granola instead)

Honey Bunches of Oats
Life

Tortilla chips
Chocolate of some kind/ice cream (although lately we have been making our own)
We purchase Brookview Beef Grass Fed steaks and ground beef separately, and I am extremely thankful for Nuttzo for sending me lots of deliciousness to snack on and Sizzlefish for giving us our fish meal each week.
Most weeks we purchase some kind of chicken, but we eat meatless probably 3-4 nights a week, making sure the meat alternatives still give us everything we need.
We have a lot of pantry staples including:
Oats (steel cut and rolled)
Rice
Couscous
Quinoa
Barley
Rice cakes
Mixed plain nuts and dried berries
Seeds
Tuna cans (Trader Joes only)
Obviously there is a lot of variety week to week, but hopefully this shows you that we make the focus of our shopping the fruits and vegetables, and then create our meals and snacks from there.
I think next week I will go into a typical week's meals, so you can see a little more how we come up with the meals we have for the week, but hopefully this gives a little insight into just how healthy our cart is (overall pretty good I would say!). That means we can enjoy the meals out as we know we have been good to ourselves the rest of the week.
How different does your shopping cart look?