I have talked to you about how I try to minimize the amount of junk that I eat. I try to eat as little processed food as I can…..other than my sweets, I will admit those are less than ideal, but if we all have a little part of our diet that is not perfect (hey! Its called balance right? ;p), and that is mine.
So that being said, I talk a lot about eating real food, and we hear that we need to eat "real food" all the time, but what does that even mean?
Yes, we know we need to eat lots of organic fresh fruit and vegetables, consume grass-fed beef, and organic free range chicken, but how does that apply to the snacks we have?
I am a big snacker, you kind of have to be when you run as many miles as I do. As much as I do enjoy a nice giant apple bigger than my hand, sometimes, you just want something that has a bit more substance, and that is where this post comes in for what I ate wednesday.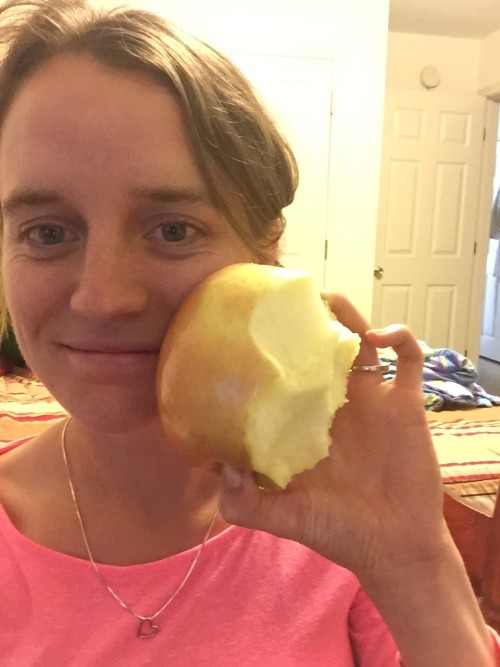 I try to make almost everything we have homemade; sauces, nut butters, hummus, dressings, gnocchi, bread. You name it, I probably try to make it.
For me, that is enjoyable, and I like the challenge. Most of the time, I just google a recipe if I have no way to go about it, but when it comes to cooking, a lot of it is just experimenting.
I will explain more about cooking itself another time, but let's get back to snacks. What are my go-to homemade snacks?
Right now, my biggest obsession is these 5 ingredient granola bars from Minimalist Baker. Steve loves them, I love them, and you would not guess they are healthy, they are just delicious! I intend to experiment a bit with the recipe in future, but right now, I am just loving them for what they are.
I also really enjoy these protein bites from Maisymak. I have featured an apple cranberry version on a meatless monday post before, and if you are a crunch person, you will LOVE these! Just as I said before, be careful not to eat them just before a run, or you may have an upset stomach!
Nuts
Okay, so these are not homemade, I certainly did not go pick them from my garden, but these are my go to snack, and you can pack them into a little tub or bag to take the ideal size. I like to mix cashews, macadamia nuts, almonds, walnuts, dried cranberries, dried pineapple, and some seeds into a tub. Yes, that does make it easy to grab more than you realize, but I would rather eat a healthy snack than reach for the chips and not be able to stop those!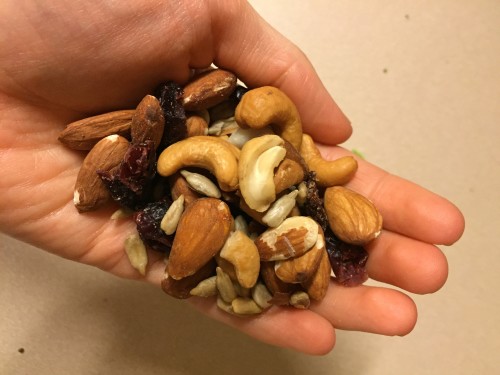 On the note of nuts, another favorite real food snack of mine is Nuttzo, straight out of the Jar. I cannot get enough of this stuff!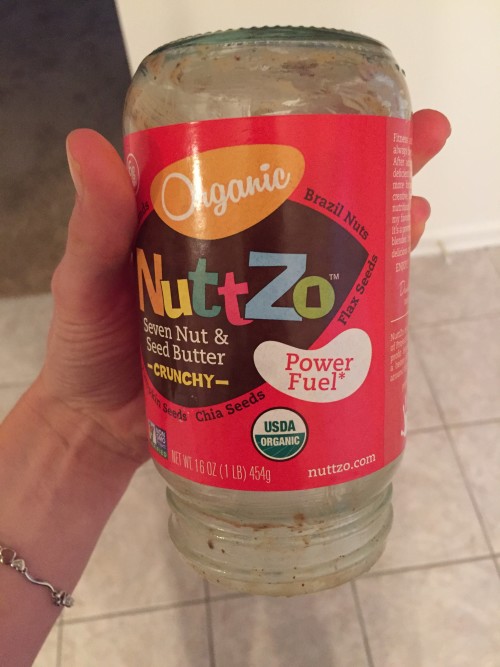 In another meatless monday recipe, I shared Sriracha tempeh tacos, and as good as those are, I do just love to snack on the tempeh. It gives me protein and tastes delicious!
If you haven't tried tempeh, its time!
And that, my friends, is all I have for the day
I do eat lots of fresh fruits and vegetables as snacks, as well as cottage cheese with pineapple, smoked salmon pieces (when we splurge) or hummus. I know that is not very exciting, but I really do enjoy eating them, but the times when I do want something a bit more special, these are my go to "real food" snacks!
What are your favorite homemade snacks?
PS. Check out my post The Running Obsession on Belle Lap! If you do not follow this blog by my good friend Charlotte Browning, you need to!