A good while ago, I sat down and started writing. Before I knew it, I had an entire post written on why running easy is so hard. Completely unplanned, but I felt that it was worth sharing. I was shocked to see the response by the end of the day, not just from comments, but from sharing. Seems I am not the only one who struggles to keep my pace easy.
The next day, I decided to run at the horse park on the polo fields. I knew I was gonna be a little tired from my workout the day before, but within about 10 minutes, I could tell this was going to be a struggle run.
I decided this was the time to practice what I had been preaching the day before; running easy. I talked about how subconsciously I always pick up the pace when I see the 8 as the first number of any of my miles, as much as I try not to care, I always end up running much faster the next mile.
However, I now had the perfect opportunity to truly listen to my body, and practice that easy running, even if that did mean 8 minute pace miles.
I struggled my way through the run, feeling tired, and making sure I did not pick up the pace.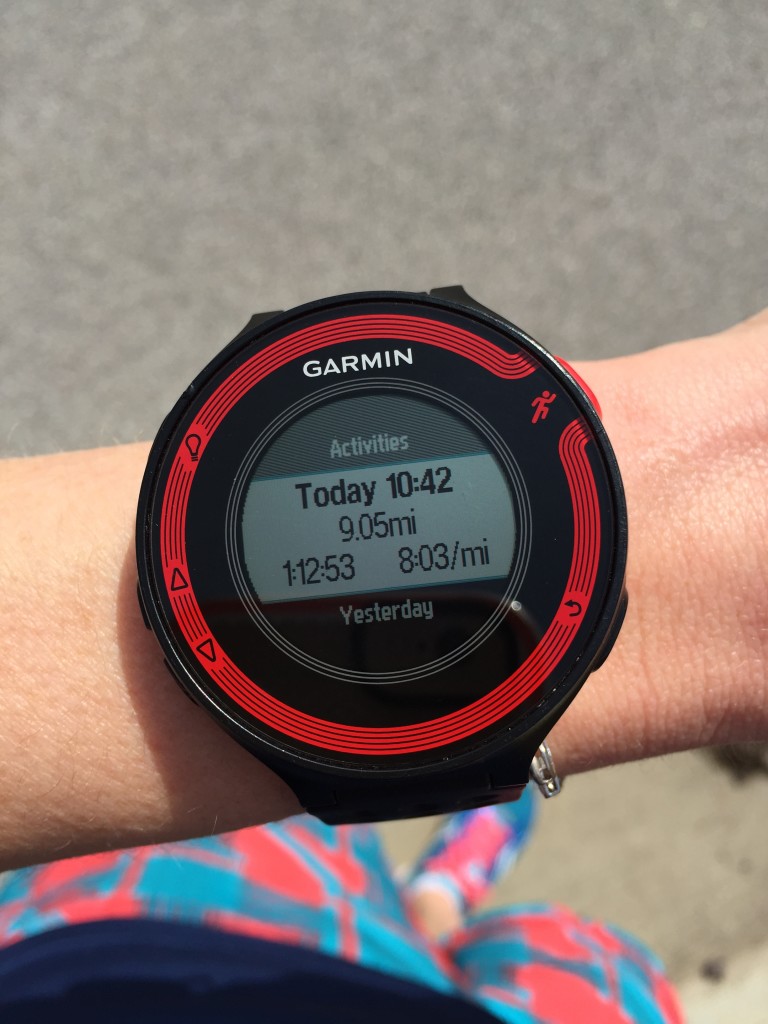 A few years ago, I talked about the quote Steve and I use often; "take what your body gives you"….yet as much as I want to listen, we are always told to "do the best you can", which can be very contradicting.
Maybe on recovery days we need to make that into something different. Ignoring those media images blasted at us day after day, saying that unless we are on the ground, exhausted after every workout, we are not going hard enough.
No.
In running, that is NOT what you want. Actually, not just in running. As long as you exercise on a regular basis, more than a few times a week, you do NEED to ignore those messages.
In the same way we need to learn to love our own bodies for their unique shape and size, and ignore the airbrushed images of "perfection". We also need to ignore the images of the "athletes" dripping with sweat, perfectly chiseled, claiming that they go hard every day.
If you think professional runners/athletes work out hard every single day, you could not be more wrong. The higher you climb up the professional ladder, the more attention you have to pay to your body; the closer you push your body to the limit; the more you dance over that injury line.
Easy/recovery running is the main thing saving professional runners from being hurt all the time.
[Tweet "Time to change the way we see training; run easy, run faster. Elite runner Tina Muir shares why "]
Back to the point; "do the best you can" needs another meaning on easy days.
Maybe, rather than meaning run as fast as you can……digging yourself further into a tired/fragile/injury risking state, you take it another way.
Maybe we take it to mean that we do the best we can to keep our ego in check, and stay with the pace where you are NOT breathing hard, and you are relaxed and can feel your body recovering.
I know that is easier said than done, so how about we break it down a little more into words we can try to understand….
When I was in college, I was a 16 minute 5k girl, and I thought I needed to do my recovery runs around 7:10 per mile; thats about 2 minutes slower than my race pace. Sounds like it should be plenty slow enough right? WRONG! That was WAY too fast for me, and was the reason I ended up injured.
Now, I am definitely stronger, and I think if I did go back to the 5k, I would be faster, but my recovery pace falls between 7:30-8:10 per mile. If we make it easy, and take 5:30 as my average pace for a 5k at my current fitness (17:00 pace), that means I am running between 27%-33% slower than I would race at. My tempo pace is 5:45 per mile (26% faster).
I have always taken long runs as somewhat of a second workout because of the time on your feet, and the tiredness by the end. Most of the time, those end up around 7:15 per mile (excluding progression runs).
Using that same logic, that means if you race at 11 minutes per mile, your recovery pace should be at least 14:00 per mile. I am not sure if this really can be applied in the way I am using it, but what i am trying to say is that your recovery pace should be SIGNIFICANTLY slower than your race pace, tempo pace, and even long run pace.
If your body is to recover, you should be able to hold a conversation with a friend, without puffing and panting, and if you listen to music, you should switch it off for a minute or so every few miles to make sure you are not breathing hard. That is the danger with music, it is too easy to get carried away, and not realize until you slow to a walk, and you realize how exhausted you are.
To summarize, what are some pointers to help you know a run is easy enough?
You should be significantly slower (25-35% slower than your 5k pace)
You should NOT be breathing hard, able to hold a conversation
You should finish feeling like you could have kept going at that pace for another run without a problem
You should be able to notice things going on around you; I find when I am running too hard, I get tunnel vision and do not notice anything going on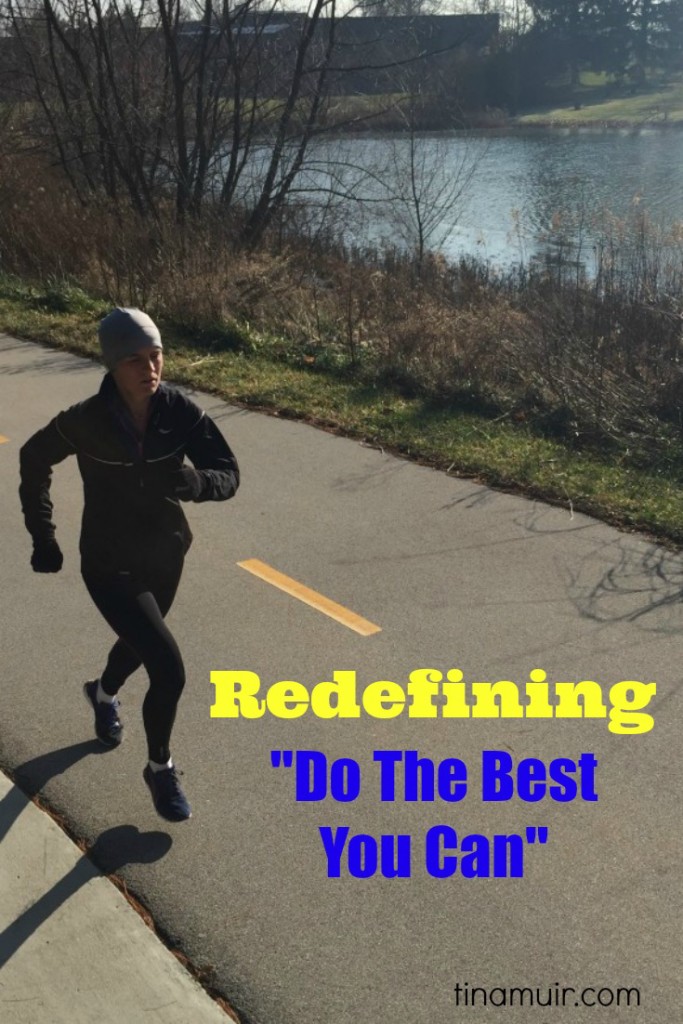 These are the runs to enjoy the most. Even though they are often the days when you feel crappy, they are the days where you can run along and chat non-stop to a friend, or take in the beauty all around you.
So, take on the challenge with me, and keep your recovery runs easy. Who cares if people you will never see again think you are slow; chances are, they are not even paying attention….or if they are, they are feeling bad about themselves, thinking that they should be out there running…..especially other runners! Am I the only one who feels that way?
I am going to do the best I can….to run easy, are you?
[Tweet "Read this post from Elite runner Tina Muir about the true meaning of "do the best you can" ."]