Good Morning friends! How was your Christmas? Apologies for the lack of communication last week, but Steve and I were making the most of being back in Michigan. I had lots of fun times with my future in-laws, who made sure I felt very welcomed, and saw quite a few friends….but not as many as we would have liked.
To be honest, I was REALLY homesick for a few days, but I did have a marvelous time in Michigan, and Steves family made me feel so loved. I also got to FaceTime my family and friends, which was really special. Here are a few pics: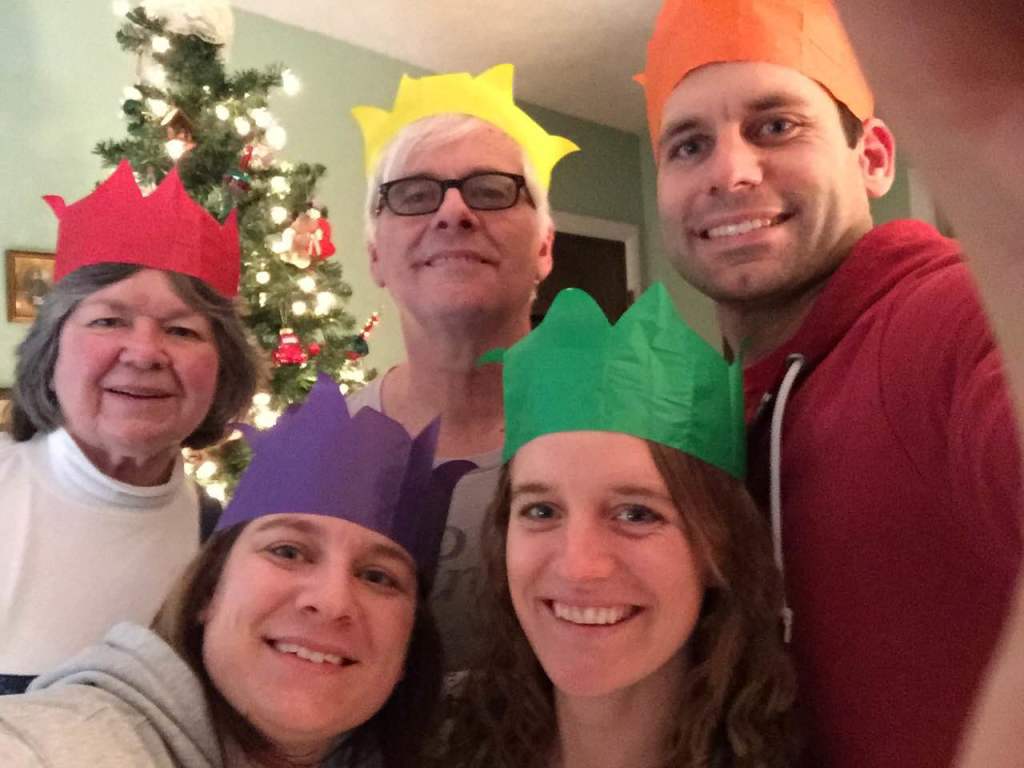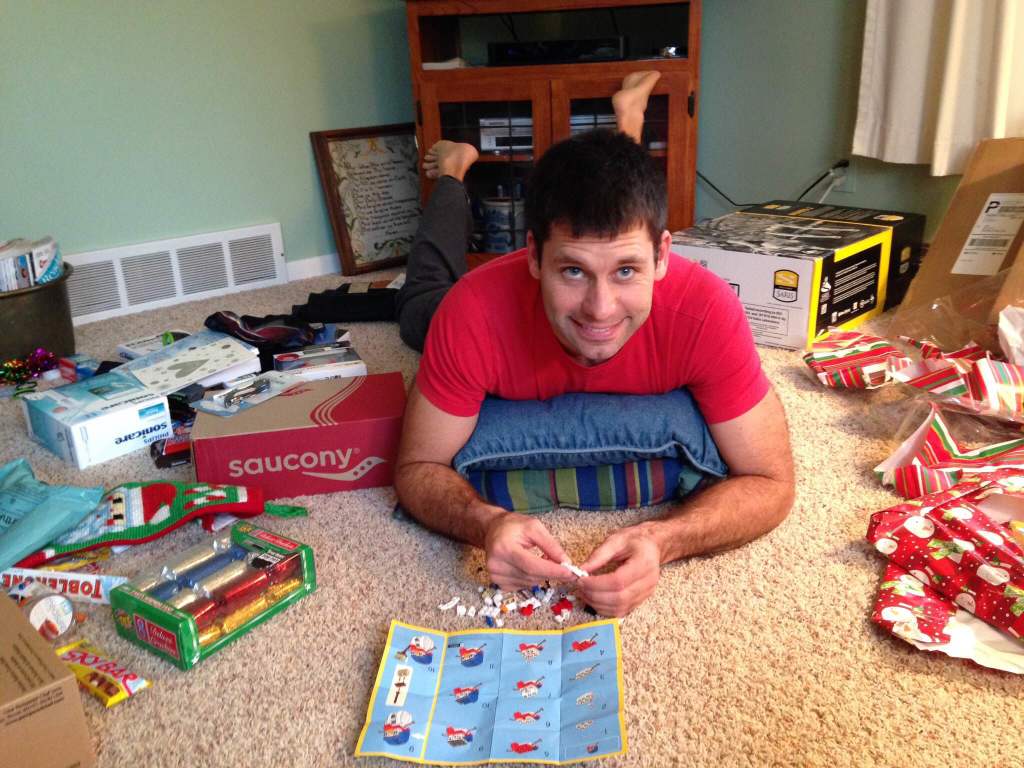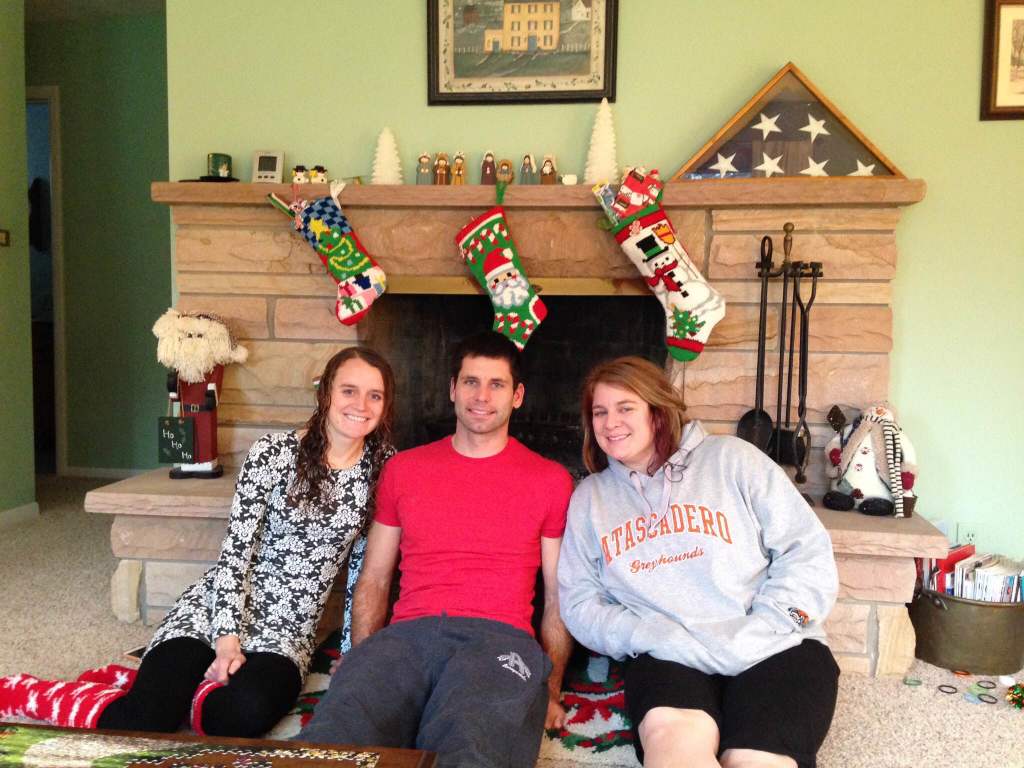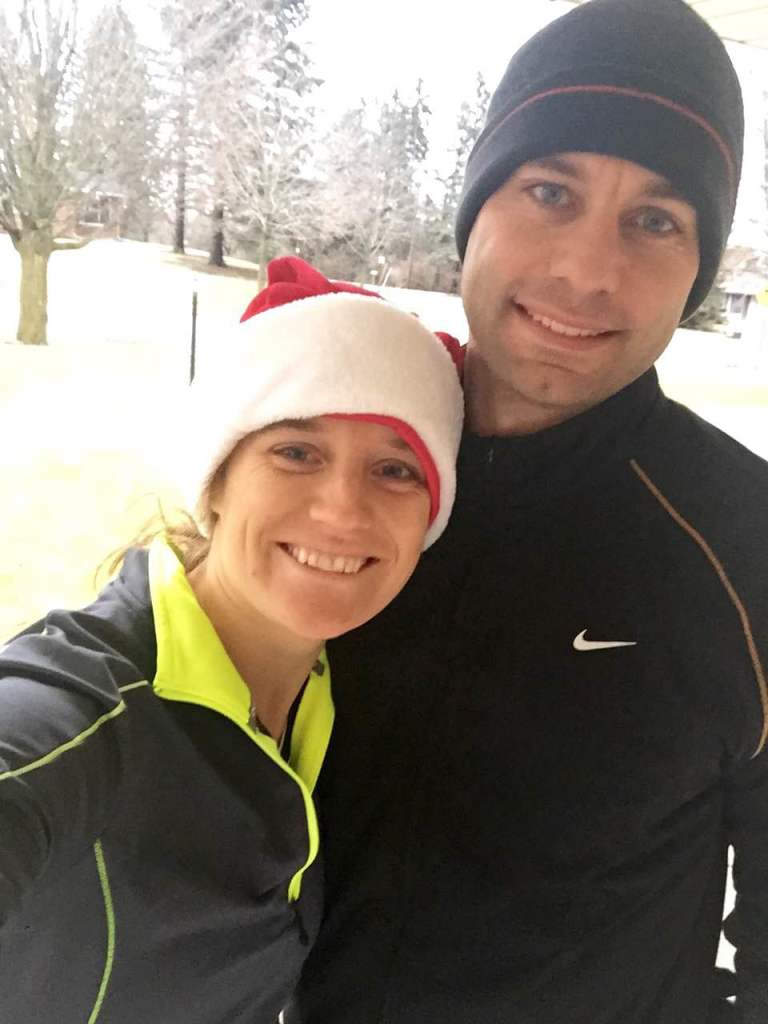 It's now back to work, and time to get back on track with nutrition. That means lots of good fuel, and easing up on the sweets a little! I thought this would be a great meal to kick start that, and I absolutely love this Lightlife Flax Tempeh, especially when it is soaked in flavor! A great way to finish off Meatless Monday for 2014. What are you going to share with Confessions of a Mother Runner and I for Meatless Monday? Will you help us grow it in 2015?
Sweet Potato Tempeh Skillet
Serves 4
Preparation time: 5 minutes
Cooking time:20 minutes
Ingredients
1 tbsp oil
1 large sweet potato, peeled and cut into 1/2 inch cubes
1/2 onion, diced
2 cloves garlic, minced
1 tsp cumin
1/2 tsp salt
1/2 tsp pepper
1/2 tbsp sriracha
1/2 red pepper, cut into small chunks
1 tbsp cilantro
1/2 tbsp lemon juice
1 package Lightlife Flax Tempeh, cut into 1 inch cubes
1 tsp oil
1/2 tbsp soy sauce
2 large tomatoes, cut into small chunks
1/3 cup edamame
1/3 cup sweetcorn
1/2 avocado, cut into small cubes
Instructions
Heat up the 1 tbsp oil in a cast iron skillet over a high heat. Add the sweet potato and onion, and stir continuously for a 2-3 minutes once the edges of the sweet potatoes are golden brown. Turn the heat down to low, and add the red pepper, garlic, salt, pepper, sriracha, cilantro and lemon juice. Cover, and leave to cook for 10-15 minutes until just starting to soften.
Meanwhile, cook the tempeh in the 1 tsp oil and soy sauce in a frying pan over a medium high heat. Flip the tempeh regularly to make sure the sides are browned evenly. Once brown on all sides, set aside.
Once the sweet potato has just started to soften, add the edamame, sweet potato, and tomatoes. Cook for 3-5 minutes. Stir well, and add the tempeh and avocado.
Nutritional Information
276 calories, 12g fat, 330mg sodium, 31g carbohydrates, 11g fiber, 7g sugar, 0mg cholesterol, 14g protein
How was your Christmas? What are you doing to get back on track with your nutrition?