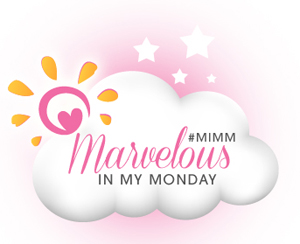 Today, I am going to share something special with you. It is a Marvelous Meatless Monday after all! I am in a good mood after a lovely weekend with Steve. On Saturday we went for a hike in the Red River Gorge National Forest, which was so incredibly beautiful. I even walked about 2.25 miles total, what an exhausting day 😉 That is probably more exercise than I have done all week combined! You may have seen this photo from Instagram (do you follow me yet? No? Click HERE)
Yesterday, we went to Keeneland to watch the races, which was a lot of fun. We ended up betting on the winning horse for the feature race, so won back all the money we spent ($20), which was awesome, I think we ended up making $2 on the day!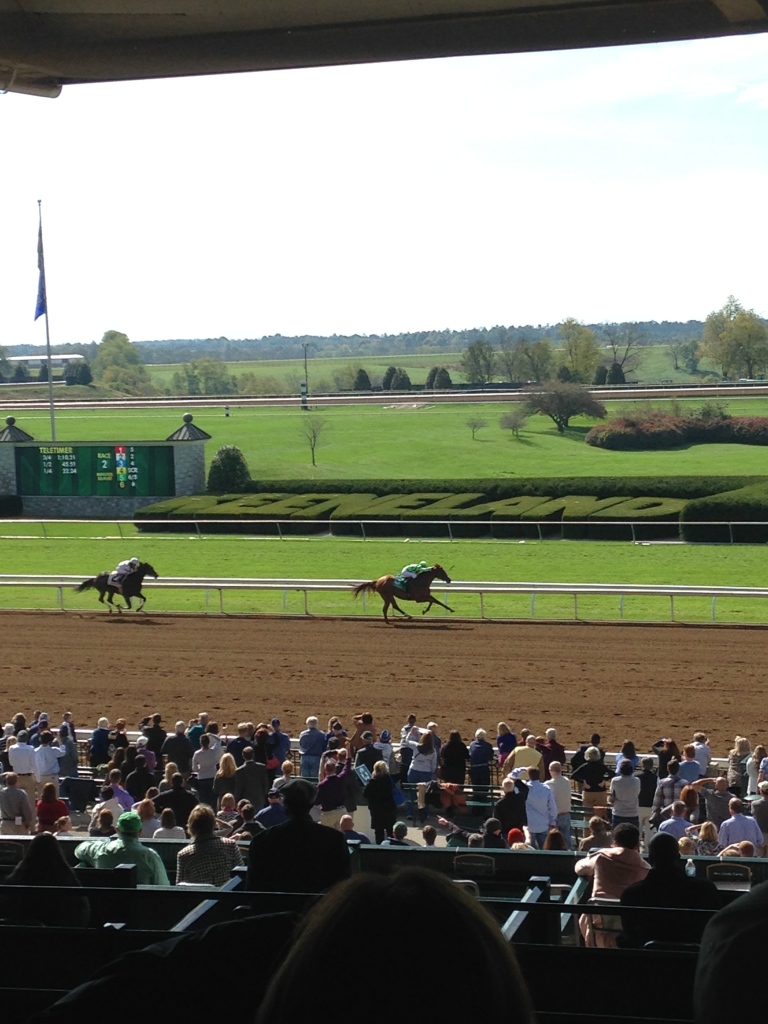 Definitely a fun weekend! Keeneland is a MUST for anyone living in KY!
Anyway, back to Meatless Monday! I promised I would share something special with you.
One of my absolute favorite home cooked meals is my butternut squash lasagna. It is something I consider to be one of my signature meals, and when I explain to people about my future business venture, it is always the sample meal I use to explain. It is the lasagna that proved to my dad that meatless can be good (although he still adds meat when he makes it at home), and it is the perfect way to enjoy the worlds best vegetable. I do not see how anyone could not like butternut squash! Anyway, I have played with this recipe a lot; using noodles, using thin butternut squash as the noodles, using tomato sauce, not using tomato sauce. You get the message. Last time I made this, I came up with my best yet, and I have to say, I LOVE it! I could eat the entire 9×11 pan if I wanted…..not recommended unless you are trying out for Man vs. Food.
So here we are, I share one of my absolute favorites; Butternut Squash Lasagna 2.0….although really it should be butternut squash 9.8. There may still be some minor tweaks to make it a 10.0. Either way, enjoy! Oh, and don't forget to check out my Meatless Monday co-host Confessions of a Mother Runner for a Pumpkin Lasagna.
Butternut Squash Lasagna 2.0
Makes 4 BIG servings
Preparation time: 30 minutes
Cooking time: 30 minutes
Ingredients
1 1/2 cup butternut squash, cut into 1/2 inch cubes
1 tbsp oil
1/2 tsp salt
1/2 tsp pepper
1 tsp smoky seasoning
9 lasagna sheets
1/3 cup milk
1/2 tbsp oil
4 cups spinach
1/2 cup onion
2 large tomatoes, sliced thinly
1 ball fresh mozzarella, torn into pieces (or 3/4 cup shredded)
1 cup parmesan
1 egg
1 cup cottage cheese
2 tbsp fresh parsley
1/4 tsp salt
1/4 tsp pepper
1/2 tsp paprika
1/4 cup tomato, diced
Instructions
Heat the oven to 375 degrees F with the 1 tbsp oil on a baking tray in the oven while it heats.
Remove the pan from the oven, and carefully drop the butternut squash onto the tray. Add the 1/2 tsp salt, 1/2 tsp pepper, and smoky seasoning to the squash. Flip a few times to coat with the oil and seasoning. Place in the oven for 20 minutes, or until tender.
Grease a 9×11 pan.
Cook the onions in the 1/2 tbsp oil over a medium high heat until golden brown. Turn to low, add the spinach, and 1/4 cup water. Continue to stir until spinach has wilted. Drain the liquid, and set aside.
Mix the egg, parmesan, mozzarella, 1/4 tsp salt, 1/4 tsp pepper, paprika, and parsley in a medium bowl.
After the squash has had 10 minutes in the oven, cook the lasagna sheets using the al dente instructions. Remove from the water while still slightly tough. I cooked mine in stages so they did not stick together or overcook.
Remove from saucepan, and carefully place on greased foil.
When the squash is cooked, turn the heat up to 400 degrees, and remove from the oven. Allow to cool for 5 minutes, before pureeing in a blender or food processor. Slowly add the milk, and continue processing.
Spread 1/4 of the squash puree on the bottom of the 9×11 pan. Place 3 lasagna sheets on top. Cover with another 1/4 of the butternut squash mixture. Add 1/3 of the parmesan mix, followed by 1/3 of the spinach mix. Top with 1/2 of the tomato slices, and 1/3 mozzarella . Place 3 more lasagna sheets, 1/4 butternut squash, parmesan mix, spinach and tomatoes. Repeat with the final layer. Top with the diced tomatoes, remaining parmesan mix, spinach, and mozzarella.
Cook for 15 minutes, remove the foil, and place back in the oven for another 15 minutes until golden brown and bubbly. You can turn to broil for a few minutes if you want to brown the top further. Remove from the oven, and allow the lasagna to sit for 10 minutes before serving.
*Note. This makes 4 BIG runner servings, if you have a normal appetite, this will serve 6.
515 calories, 19g fat, 902mg sodium, 62g carbohydrates, 9g fiber, 7g sugar, 87mg cholesterol, 32g protein

What do you consider your signature meal? What is your city/area best known for?