Today I would like to talk about some of the forms of therapy I use to keep my muscles as happy……well,  as happy as they can be for someone running 80-90 miles a week!
Massage/Foam Rolling
Most Mondays I have a one hour massage with Karen Keys to work on specific muscles that are tight, as well as giving my body an overall "flush" to get rid of the soreness from the week before. I find it makes a huge difference, and I look forward to it each week as I know I will feel better afterwards.
Before I moved into the most intense segment of marathon training, I would alternate this with active release on a Monday, but now I think it is important to have it once a week, even if that means sacrificing something else to fit it into our budget.
I have also commiteed to foam rolling or stretching for 15 minutes after every run. The foam roller is actually not strong enough any more, I have now upgraded to a pvc pipe, which is much firmer, and I find it really helps. I also use the stick and the r8 roll recovery. I find a combination of the 3 is able to hit all the big and little muscles of my entire body, and I notice a difference now I am used to it.
If you are just starting to foam roll, stick with it, I promise it gets better!
Compression
I have been a fan of compression socks and sleeves for many years now. I race and workout in them, and have done for years, but they are also great for recovery. Putting them on in the afternoon after a hard workout helps my calves to let go of the tension a little.
I was recently introduced to Tiux socks, and I love being able to help small businesses start up. I love that Tiux put a focus on calf control as one of their major advantages over their competitors. As someone who suffers from shin pains and calf problems often, I thought that was really important that they prioritized this.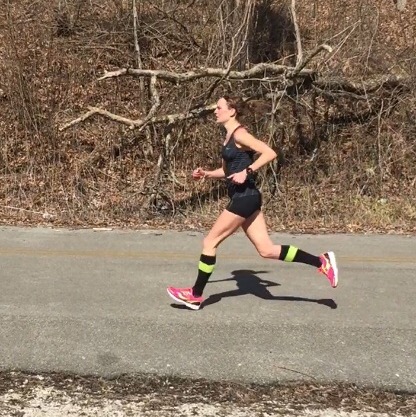 Here are their other advantages over the other compression companies…..in addition to being significantly cheaper!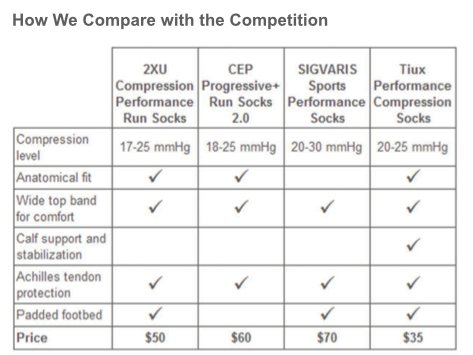 I love my Saucony compression socks for race day, but they are hard to find, but marathon training puts a lot of stress on your calves, so I like to have multiple pairs. I am so thankful for my new Tiux pair to wear for fast recovery! If you have not already checked out Tiux, you should now!
I was provided a pair of Tiux socks for free, but as always, my opinions are my own.
Recovery Boots
I have seen many other elite runners using these in the past, but I never had access to them before now. I was loaned a pair until after the marathon, and I have been using them every day. It is one of the strangest sensations you can imagine, but I can see how it works well. NormaTec are a fantastic company, and I hope someday I can work with them!
Starting from your feet, each of the chambers compress around your legs, pushing the junk up your legs, so your body can process it quicker. I am scared to say that I noticed a huge difference right away, or whether it was me hoping they worked that well, but so far, they have got rid of the junk in my legs, and I am surprised with just how well they are working.
These are an older edition of the NormaTec Pulse, so I can only imagine how much better they are now! Exciting to think about!
I am just very thankful I have a friend who will let me use his for a few months! They are a little more expensive than most therapy products, but if you use it every day like I intend to, over the duration of a year, that is really pretty darn fair, and you will pay it off in no time! I definitely plan on getting my own pair at some point in the future, even after only a few days of using it.
Adequate therapy is so important for recovery, and these should be relatively accessible for everyone. I know the massage can be expensive, but its worth it. You do not have to get it once a week like I do, but even once a month will make a difference. Its so worth the money!
What therapy do you include in your training? Do you wear compression clothing?