I did not intend to make this a whole post of its own, but it did not really match with any of the other topics, so here it is.
I just wanted to make a shorter post about my thoughts on supplements. I am not a big fan of them overall, as I believe you should try to get your vitamins and minerals from food sources.
Steve and I make sure we get a variety of fruits and vegetables to consume what we need. We used to take Juice Plus, and as much as I think it is a wonderful product, and would highly recommend, I think we get through our diet. And how could I in this post without recommending Athletic Greens which has 75 proven vitamins, minerals, and whole food-sourced ingredients along with a great taste.
That being said, I do have some supplements I take on a daily basis:
EnduroPacks
EnduroPacks contains a daily multivitamin that is targeted towards athlete, and I love that it is a liquid that is easier for your body to break down.
You know I love them, and I honestly cant say enough good stuff about the pack, I truly believe it works.
The only thing I could possibly complain about is that the multivitamin needs to be kept in the fridge, which makes it difficult for travel, but I am not usually gone for more than a night, which means it is not a big deal.
UPDATE 9/2016- They now have a tablet form of this, which means you CAN take it with you, I have since switched to the tablet form.
EnduroPacks is not just the multivitamin, and I love the rest of the pack too. If you want to read more about it, you can click HERE to read my review.
Or if you want to give it a try, if you use coupon code "tinamuir" you can get 15% off!
Folic Acid
One of my closest friends, Frances (Koons) told me to take this. She was told by her college coach (Villanova coach, Gina Procaccio). I then researched folic acid, and found that there has been some research to show that it helps to produce healthy red blood cells and prevent anemia.
They found it was particularly effective in amenorrheic runners, which unfortunately, despite my healthy weight, and good diet, I am one of.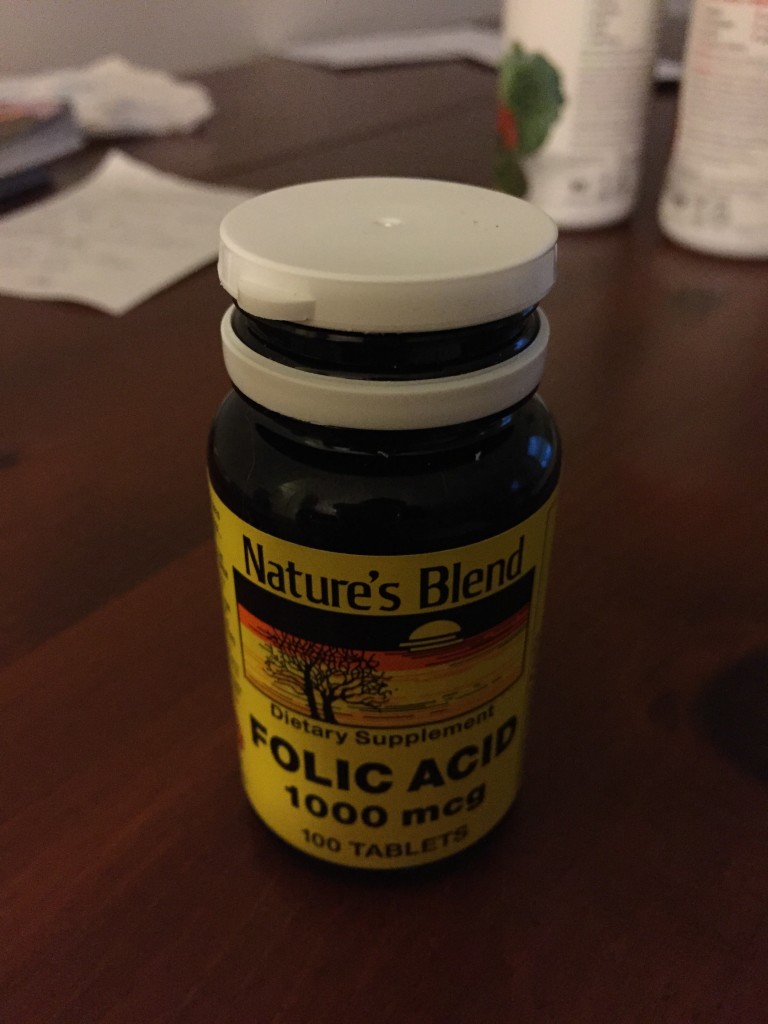 For that reason, I take this Folic Acid, which I purchase from Swanson. You really need to check out their website, it is full of great products, their prices are reasonable, and they often have good sales on to give you value for money.
Ferrous Gluconate
Again, I purchase this one from Swanson. This was recommended to go with the Folic by Frances. It is a good way of taking in iron, without it upsetting your stomach.
Calcium
I do take a calcium carbonate supplement to keep building my bones up before they reach their peak in the next few years, I know I get a lot from the foods I eat, but it is better to be safe.
At around age 30, your bone mass is at its peak, and after this it begins to decline, so I am doing my best to make them as strong as possible while I still can.
What is your on the go recovery product? What supplements do you take?