I have talked many times about how I am a metronome when it comes to pacing. Steve can set me at a pace, and I can either stick to it for miles and miles, each within a few seconds of one another, or he can tell me to progress, and I can do that with ease.
I wanted to offer my advice to help you pace yourself a little better. I know that is something many runners want to work on, and hopefully this post gives you something to think about.
I am hoping this post does not come across as arrogant. I am not saying that I am some better than anyone else because I know how to pace, after all, I have lost out on many Top 10 finishes in big races because I sat back and just did not have enough time to catch people up. Sometimes this method backfires, and I have often wondered how I would fare if I did go for broke one day, just trying to hold on to the fast pace.
Going out slow. Why would you want to go out slowly on race day? Surely that is the day you have prepared for, the day you want to go for it, and as that gun goes, you feel SO good, why on earth would you not want to just roll with it?
Well, because it is probably going to be a decision you regret.
Standing in any finishing area, you are likely to hear people talking about how they went off too fast, they knew they were going too fast, but just could not bring themselves to slow down, and they paid for it BIG time.
Studies have shown that the "time in the bank" theory does not work, especially for the marathon. For those who have not heard of that, time in the bank is where a runner will go out faster, "banking" the time, so they have a cushion when they start to hurt later in the week. Runners Connect wrote a great article on this, focusing on Mary Keitany who was 6 minutes ahead of her goal at the NYC marathon at the halfway point, but ended up falling apart so bad, that she went from 2:15 pace, to finish in a 2:23.
I often wonder about what would happen if I did try to just hang with the leaders….
However, I cannot bring myself to do it, and this is what I have found works best for me.
When I ran the London marathon a few years ago, I passed 91 people in the final 6 miles. That felt AMAZING, and by holding back at the start, when it came to that final 6 miles, I felt so strong, and I imagined myself as a fishing pole, reeling in those fish one at a time, using each person I passed to give me more energy to keep chasing down the next person.
Before I begin, I just want to say that this is not necessarily the right way. I have plenty of friends much faster than me who go out fast, and hold on, hoping they lose as little time as possible by the end.
But, I do think it is something everyone should try. If you do not like it, then by all means go back to your previous racing style, but you have nothing to lose in trying….and you may just find you prefer it!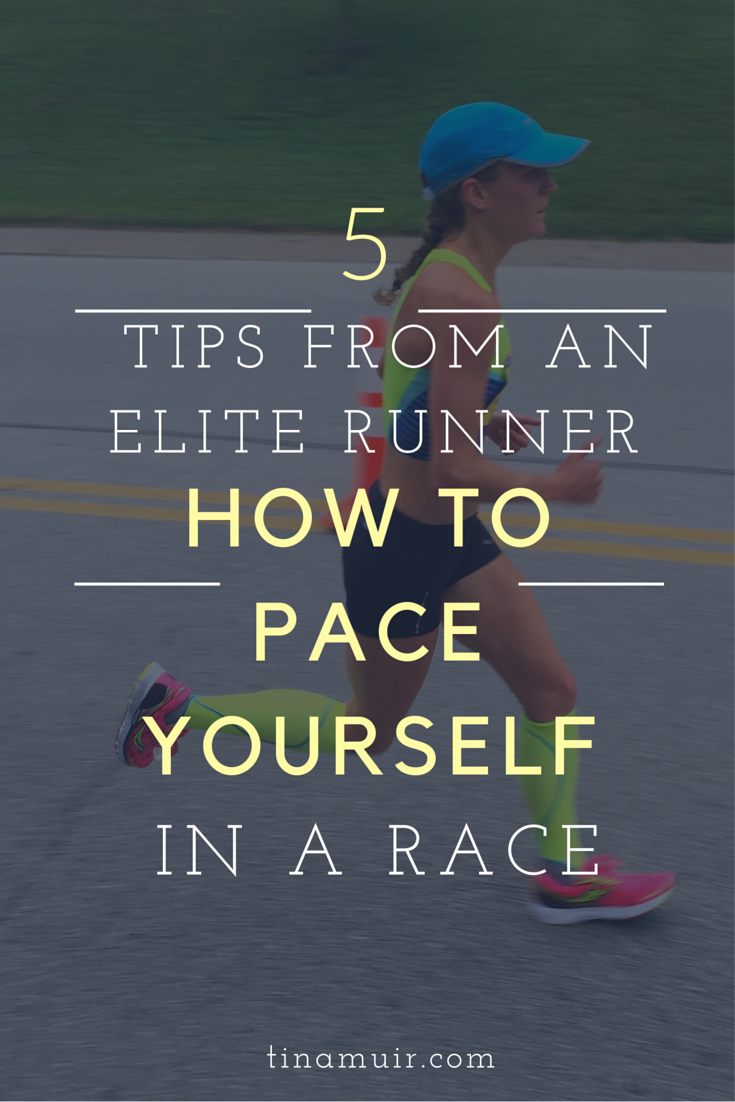 Here are my 5 reasons that starting a race slower than you think you should is a good idea.
Pass rather than be passed
I am sure each person reading this (if you are a runner) has experienced the run or race where you went out too fast and you paid for it dearly. You felt like you were barely moving, and it took every ounce of willpower not to just stop and quit…..or maybe you had that moment of weakness and did, and then severely regretted it. I have been there too.
Either way, its not fun is it?
Now, think about how good it feels when you pass someone in a race or while out training. It gives you confidence, and you feel strong (well, stronger than they are anyway).
It is always more fun to be the person passing, than the one being passed, and with each person who you pass, you start to believe in yourself even more, you believe you are getting stronger, even though sometimes the person is just slowing down. BUT think about it the other way, if you are the one being passed, it feels horrible, you feel like you are getting slower and slower, and everyone around you is zooming past.
I know which one I would rather experience 🙂
Copy the best in the world
Almost every world record ever set was run either through a negative split, or a slightly positive split. I am not saying that we are all going to break a world record, but most of us look to the best of the best to see what they do, and that is something they do; ration their energy correctly to maximize their running.
If they know how to race the absolute fastest they possibly can, why can't you?
You are able to keep the self doubt at bay
We all know that those mental demons that scream at you to stop can be hard to resist, and the longer you have to deal with them, the easier it becomes to listen and back off.
If you start out conservatively, then you will be able to enjoy the run more, and then knuckle down when you get to the part that really matters. You can take in the beautiful scenery, wave to friends, and have fun with it, rather than spending the whole time miserable considering dropping out. If you start conservative, when you do get to the dig deep part, you will know how far you have already come, so will be less likely to give in.
It builds excitement and gives you free energy to use later in the race
You will feel ready to go, and "chomping at the bit" as we say, to go after it. The anticipation that you are holding back will build excitement in you that the time where you can really test yourself is almost here. You know you are trained for this day, you know you have put in the work, and when the time comes (when the other runners start significantly slowing down), THAT is when you can really go for it.
During the first part of a race, I like to listen to the crowds, the energy all around and imagine putting it in my pocket to use later in the race. That is all free energy, and you can use it to keep yourself going later.
I know that is the most difficult part to resist the urge to go off fast, especially if there are big crowds near the start, but if you fight it, and stay conservative, you can use the energy of the crowds towards the end to keep you going, rather than just trying not to die (I have had those thoughts many times!!).
Be Smug
When you see other runners zooming by you, getting caught up in the excitement (and downhills) of the day, you can smile to yourself knowing that you are running a smarter race, and the finish line is not at the halfway point, but instead at the actual finish line. So much can happen throughout the course of a race, and if you smile to yourself knowing that you are giving your body the best opportunity to succeed by easing into it, and being smart, you are going to get the rewards.
In running the Boston marathon, one of the most common complaints I hear is that runners get carried away on those down hills and pay for it in the rest of the race when their quads were shot. Imagine how good it would feel when you get to the latter part of the race and you are still feeling good. That is a time it is okay to feel smug, and you earned it!
You are stronger than you realize, especially if you give your body the best chance to succeed!
If you need more convincing, read Allie's experience when I paced her through her half marathon. That might convince you if this doesn't 🙂 It will also give you some mental tricks of what to tell yourself!
Do you tend to go out fast or slow? What was your most painful "too fast" experience?
Wonder why you get slower rather than faster?
I'll show you how to practice pacing to run faster (and feel better) in your next race.