Looking for the entire collection of wedding posts? Find them here!
The proposal…..no, not the movie, (although I guess it is not too far off as I am a driven, career oriented foreigner), this is our proposal. How Steve proposed to me last Saturday!
The last few days have been an absolute whirlwind. I feel like I have not stopped moving, I have not stopped talking, and my brain has certainly not stopped buzzing with things to do. This could not be in greater contrast with the day of the proposal, which was probably the most relaxing day we have had since we moved here! I would never have guessed it would have ended the way it did.
Other than going to the Winchester Farmers Market, we stayed in all day, and even ordered pizza for dinner. Ordering pizza has always been something special to us, and we both really enjoyed it. Steve suggested that we went for a walk around one of the local parks after dinner, and I was happy to oblige. I was however, wearing absolutely no make up, had my  pajama sports bra on, and running shorts…..not exactly how a girl wants to be photographed, but at the time it didn't seem like anything was up. I even left my phone on the couch, as I did not have anywhere to put it!
We walked around the park, as the sun went down, and the idea of a proposal did pop into my head. I know Steve is VERY aware of how much I love sunsets, mostly because I tell him every single time there is a nice one…..which is almost every day in Winchester. We walked all the way around the park, even stopping a few times to admire the beautiful sky, and he did not say anything, so I figured I must have been wrong.
He wanted to check out a clearing in the trees (our runner minds always thinking about new loops), so we walked back up the biggest hill. We stopped, and he put his arms around me, and held me in place for a few moments. I wiggled a little to start walking again, but he held on…..I then knew what was coming…….
He got down on one knee, and pulled out the most beautiful ring. Perfect, in every single way (other than being too big for my baby fingers). I don't want to share the exact details as that is our special moment, but he told me he was looking forward to spending our life together, and asked me the question every girl dreams of. Tears in both of our eyes, I said yes, and we soaked in that moment.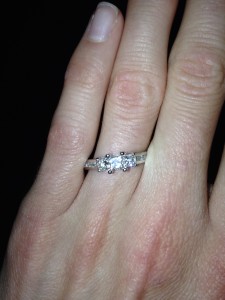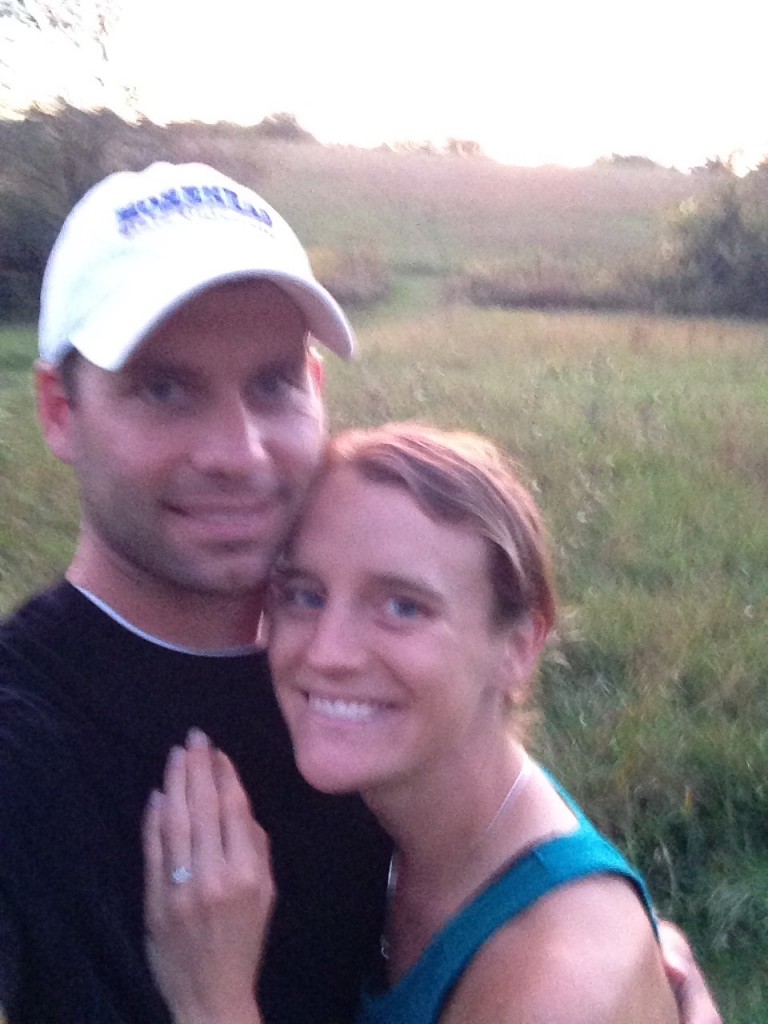 The rest of the evening was a complete blur. My head was spinning, I could not quite believe it had happened, and we didn't even think to take a photo until we were back down the hill and back towards the car! Unfortunately, iPhones have not mastered photographing both a beautiful sunset and the people in front of it, so after a number of failed attempts to capture it, we headed home. After all, it was more about us, not what we would show others.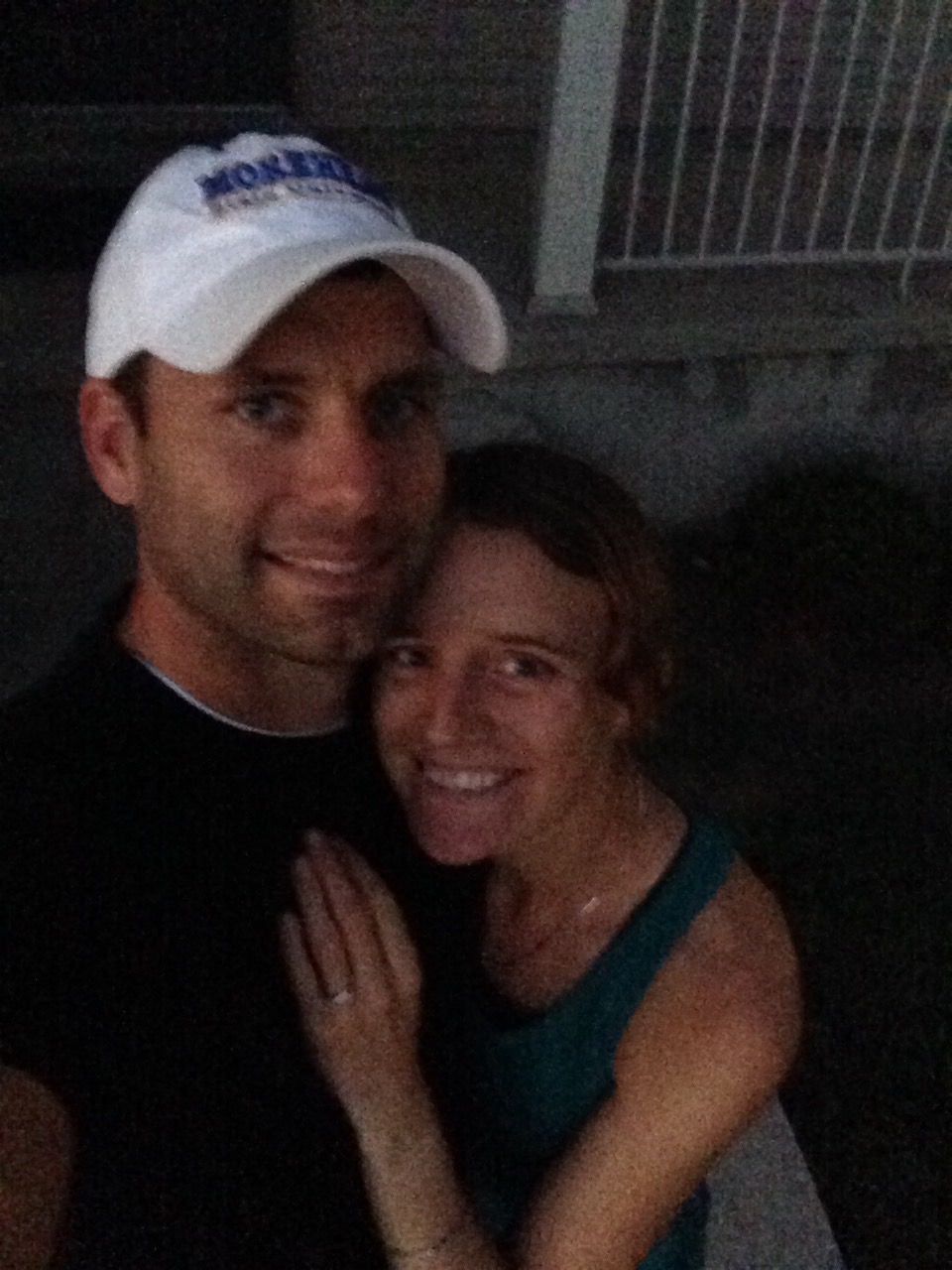 We returned home, and called our parents on FaceTime. Somehow my dad was still up at 1am, and after some prodding, woke my mum up so we could tell her. Steve's family were a little easier to get a hold of, and everyone knew it was coming already, so there was not too much surprise.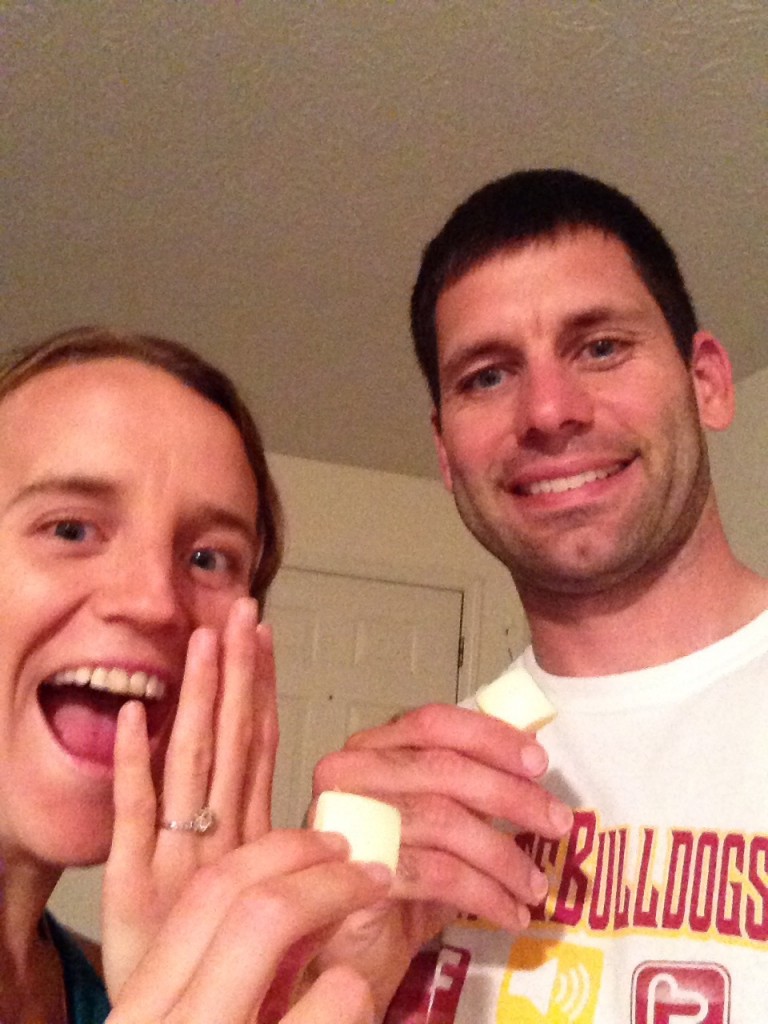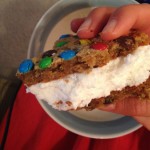 The next day, we celebrated with lunch out at our favorite deli, and this cookie. I am sure the amount of frosting in the middle will make most of you want to throw up, but it was perfect for us, and we devoured it! We also went into Lexington to get the ring resized, but my fingers are so small, that they have to specially make another ring to my size, which will take 6-8 weeks!!!!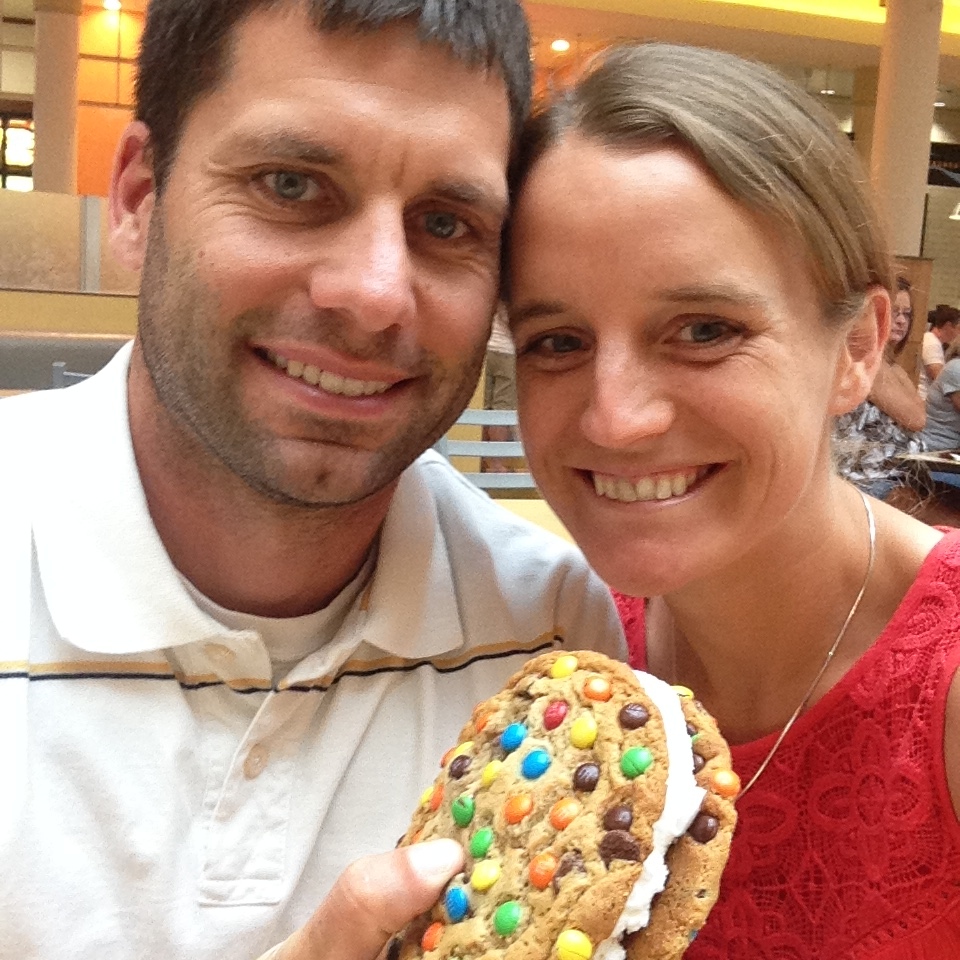 So there you have it, I am now engaged to the man I want to spend my life with, ready to check off my number one thing on my life goals bucket list. We are currently looking at getting married at, or close to St Joseph Beach in Michigan in mid August, 2015. This way it is easy for my friends and family from home to fly into Chicago, and it is easy for our friends and family in Michigan to attend. It is also a beautiful location, and I have dreamed of a beach wedding my entire life.
Over the next 11 months I will be feeding my organization and planning addiction, and preparing for the day every girl thinks about.
Thank you so much to everyone who has congratulated us, we are very lucky to be surrounded by such wonderful people!
You can read more about the rest of our wedding story, and check out our BEAUTIFUL VENUE by reading my #RaceToTheAltar and #Run2me2015 Series on the wedding page.
For those married readers, what is the one tip you would give me for planning a wedding? For those who are hoping it will happen someday in the future, what would you like to learn about as I go through the process?