Ahhh, here we are, the final part of my honeymoon sharing experience, and this is as much for me as it is for you. It feels like a lifetime ago that Steve and I were enjoying the best time of our lives in Australia, but having this to reflect on, brings those warm fuzzy memories straight back to my heart.
Perth was our final stop, and we both knew it was the least structured, but the part where we could actually relax….in the traditional sense of the word….the way a honeymoon should be. Not that we would have had the other part any other way.
Thankfully, one of my cousins lives in Perth, well…in Fremantle to be precise. She had moved there with her husband when I was younger, and was the reason I went to Australia when I was 11 (to be her bridesmaid). I was excited to go back, and see how it had changed.
This part of our honeymoon was more casual, more like going home for the holidays. We did explore, and do some things, but for the most part, we just enjoyed that quiet time with one another, and hanging out with my family in the evening.
So, what were some notable things we did in Perth?
Well, our favorite day was the day we went to Rottnest island. If you are anywhere on the west coast of Australia, this is the number one place I would recommend for you.
It is a little paradise island, and you can cycle around at your own pace, taking in the scenery, and taking multiple dips in the crystal clear waters.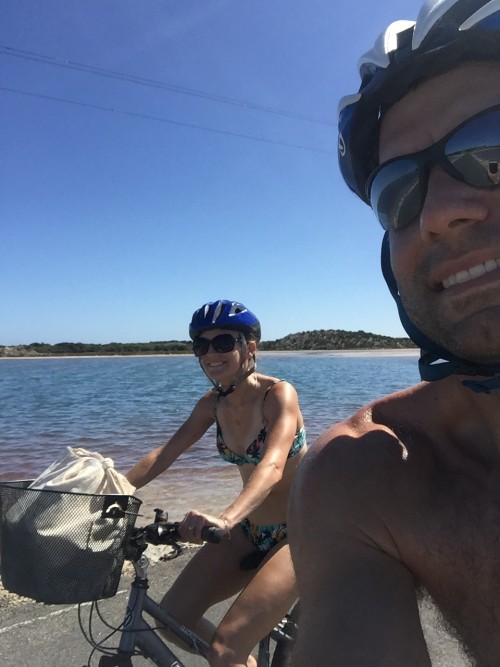 You also get to meet these little creatures, and this is the only place IN THE WORLD you can find a Quokka. I was told I "had" to get a quokka selfie….so I did 🙂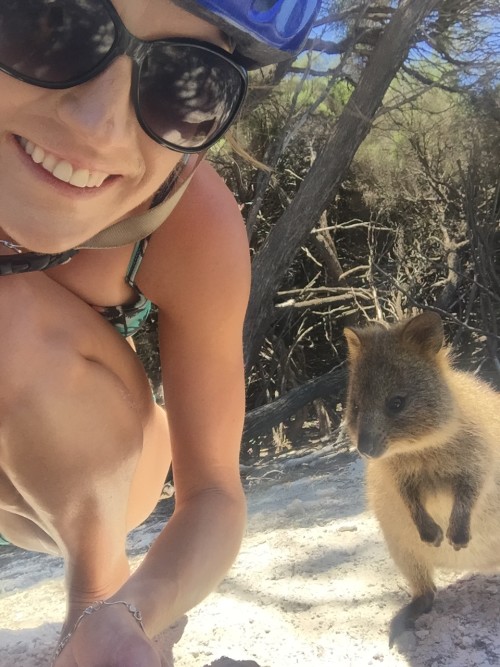 Rottnest also has snorkeling, and I have been told by many that it is even more beautiful than the Great Barrier Reef. Steve and I actually didn't feel like snorkeling when we were there (and on your honeymoon, you follow your heart), but it sure looked like it was stunning out there!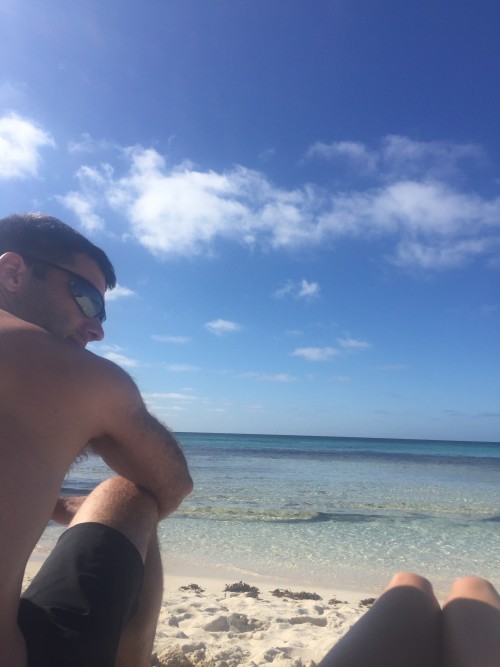 We also spent a day at Adventure World, which I remember going to when I was 11, although obviously I had a different outlook on it this time!
There are water rides, rollercoasters, multiple swimming pools/water spraying areas, but in addition, there is a ZOO!
We got to feed Kangaroos…..
and I got to hold my beloved Koala bear for the second time in my life. She was a pretty big girl though as you can see in the featured photo for this post, but it didnt make me love the experience any less; I was in heaven!
In the evenings, we would go to the beach to watch the sunset.
As western Australia is on the west coast (well, duh!), it meant that every night there was the most stunning sunset. For a place that rarely had a cloud in the sky, it was fun to go down there, have a drink, and just relax with good conversation.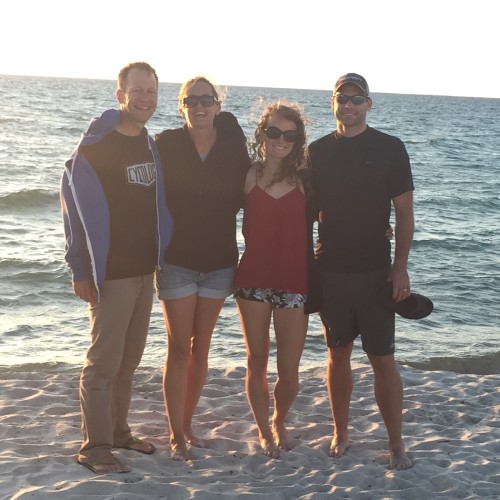 I also loved being able to have cider on the beach, something that you cannot do every day in Kentucky or England.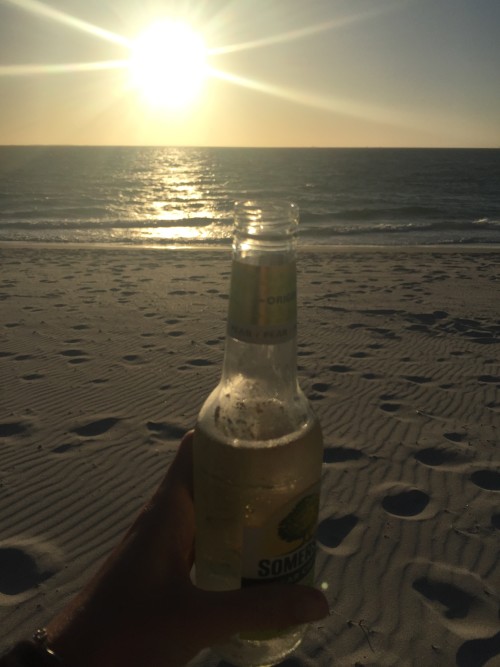 Steve and I did spend one night and day in downtown Perth, which was fun to explore and just do as we pleased. We actually ended up spending a good portion of the day just watching movies in the hotel (we stayed in the Frasier Inn & Suites), but again, that was what we wanted to do, so we did it!
However, we did check out the food market in downtown Perth in the evening, it has a really cool strip of stores and performers during the day, but on this evening, they had all kinds of food trucks. We had already eaten dinner (as we didnt know before), but we had dessert still up for grabs, and we settled on trying cronuts (donut and croissant combo).
We had a nutella one and a brown sugar one, both ahhhhmazing! Much recommended….although cannot guarantee you will have the same night market when you go 🙂
This week we really enjoyed eating meals at home with my family, and I enjoyed having that cooking time with Nikki, and even eating simple foods like this as an afternoon snack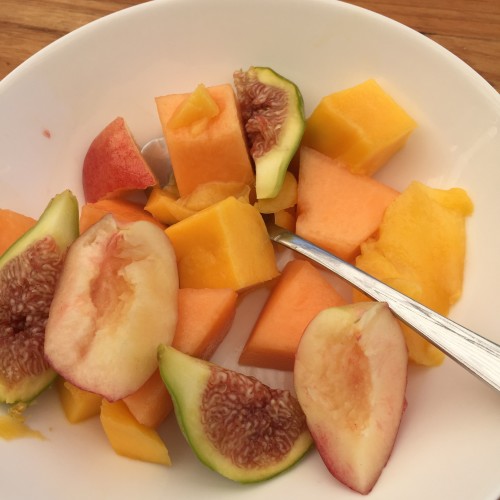 But, of course we did go out for some meals. We went to the Raw Kitchen for lunch one day, which we really enjoyed, and for breakfast at a place near Nikkis house. I HAD to have "Avo toast" while in Australia!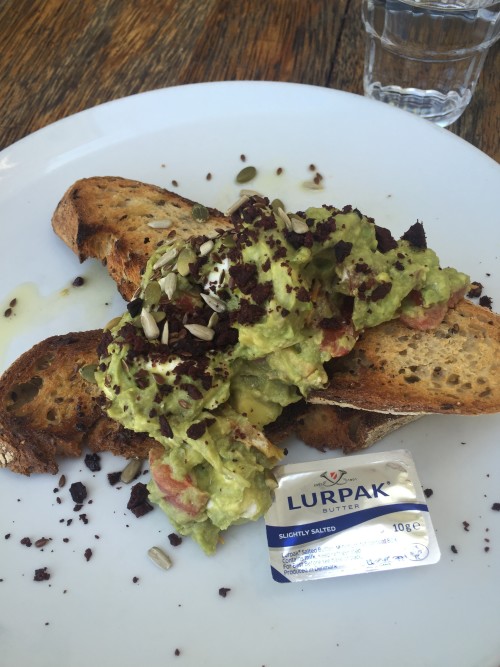 I also had a delicious juice one day from Roasting Wharehouse, which was so refreshing!
Steve and explored some other parts of Western Australia, but, it was just what we felt like on the day, letting out hearts tell us where to go. From that aspect, I would rather you just explore yourself if you end up there. Just see what looks good, and DO IT!
One thing I will say, is to make sure you run along the beach path in Freo, we did it nearly every day, and it was wonderful. We loved seeing so many people out there exercising. It was the same on the path in Perth.
Overall, we just cherished the last moments of calm, spending time with my family, but mostly just enjoying time with one another.
And before we knew it, we were back on the plane towards England, and our once in a lifetime trip, was suddenly over.
I hope you are not bored with my honeymoon posts, but i wanted to share, for those who will never make it to Australia, hopefully you can get some joy through Steve and I. Or maaaaybe, just maaayyyybe, I have convinced you to go.
You won't regret it, I promise!
When was the last time you just cherished moments with your loved ones?