Last weekend I thought about writing an update post. I was trying to get ahead with my blogging as we had a busy week planned, and we are heading up to Michigan City this weekend (CAKE and CATERING TESTING! EEEKKK!). On Sunday night, I created a new post, and began to think about what I wanted to write, but I soon realized that the weather was about to take a turn for the worse. This week could change everything, and the whole feeling about my training as a whole, so I stopped.
This post has sat blank until now (Thursday afternoon). I am glad I waited, I have a lot to tell you, and this week does not really line up with the rest of my training so far…….
A few weeks ago, I had been telling others bragging about how wonderful it was to live in Kentucky. Steve and I would look at the Michigan weather daily, laughing to ourselves about how cold it was there. I had only done one treadmill run, and even that could have been done outside, I just chose to run inside because I thought maybe I might like the treadmill more this year…..nope……still do not.
Well, it seems I was tempting fate.
This week Kentucky has been hit with some of the worst weather they ever had, and unlike Michigan, they are not so good at cleaning it up. After my cold long run with Allie on Sunday, we knew we were going to get dumped on with snow on Monday, but a foot fell in one day……the 4th highest snowfall in history in fact.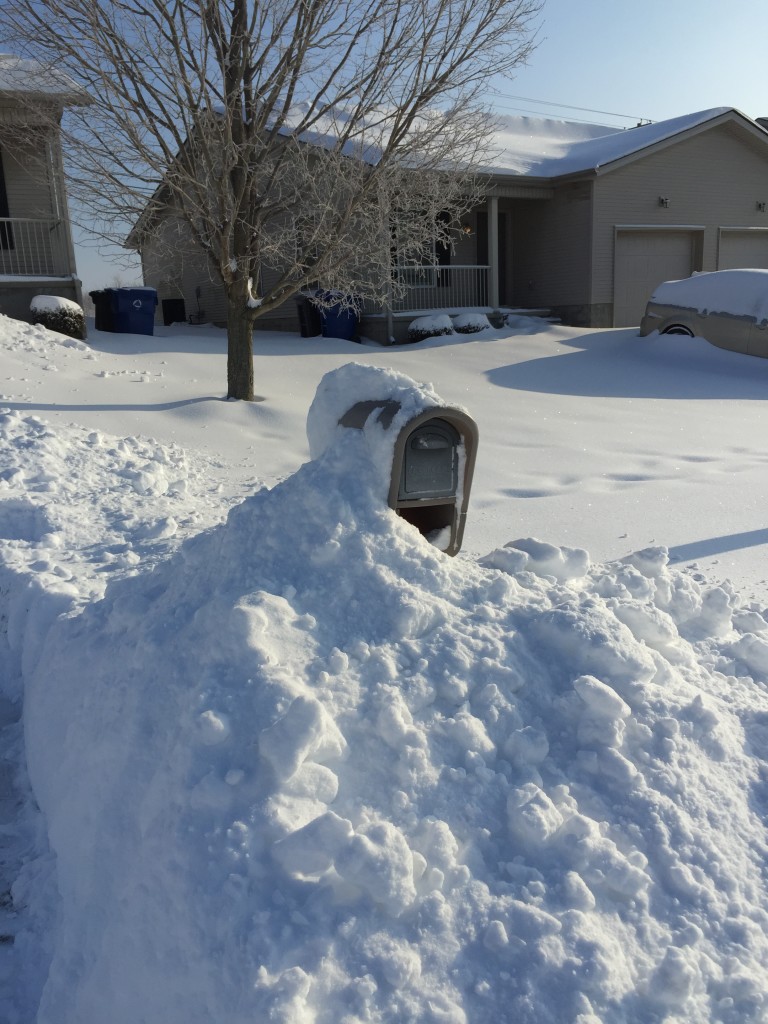 Steve and I braved the snow on that first day, for almost all of our run, and you may have seen on Instagram that a small part of me enjoyed it. However, in the back of my mind I knew that day was not what I should be worried about.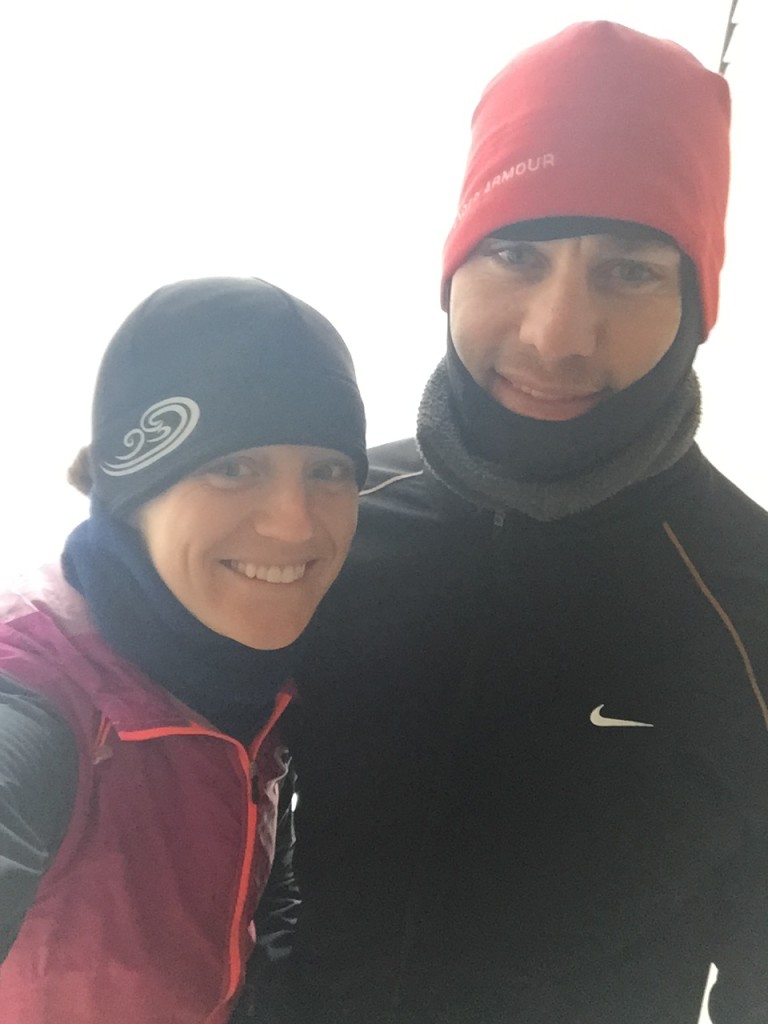 I managed to get 2 runs in the next day; the treadmill was bearable for the 9 miles in the morning, and the 4 miles in the afternoon, Steve and I found a stretch of road that was clear, so we ran up the turn lane of the road! But, that night we got another 4-5 inches.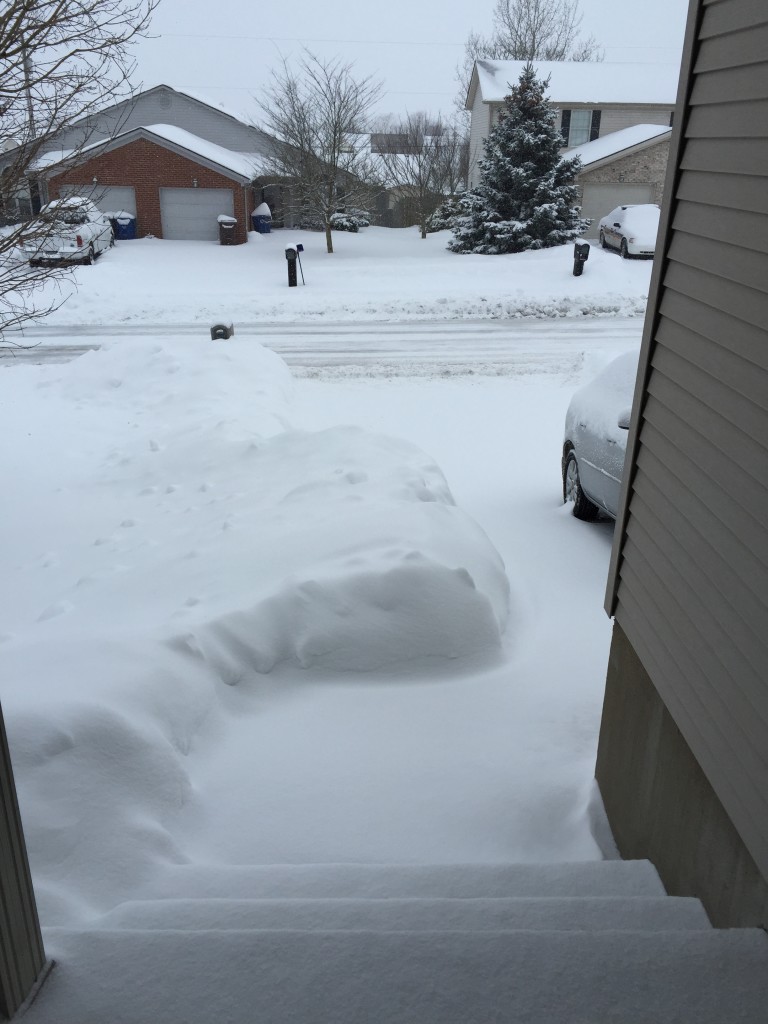 I had already come to terms with the fact I was going to have to do a treadmill workout, but the more snow that piled up meant more days disrupted as there is no way Kentucky was going to clear off the sidewalks or any paths (hardly anyone walks anywhere anyway!).
So Wednesday morning, I had 3 Mile, 3 Mile, 2 Mile on the treadmill. I already knew this was going to be tough, and even tried to convince Steve to change the workout, but he showed how far he has come with standing up to me as he stuck with his decision, this was an important workout, and we could not afford to move it around.
I did my very best to go into it with a positive mindset; Tuesday's runs had felt good, and I have my new and improved form to help make treadmill running easier.
However, within 2 miles of the first repeat, I was already starting to panic. 6:10 pace felt HARD, way harder than it "should have"…..Steve is constantly telling me to drop the "should have", and sometimes I can, but this was not one of those days, especially when it was staring me in the face on the screen.
After the first one, I said to him "I dont think I can do this", and he told me to slow down on the next one. Stubborness took over, and I did the second one at the same pace, but towards the end, Dustin (the PT) informed me that my form was breaking down; arching my back, over striding. I made it through the second, and once again questioned if I could do the 2 mile.
I started the 2 mile, and felt okay, I allowed myself to listen to music on this workout (which I NEVER do), I picked the best motivational music I could find, but soon into the repeat I felt myself losing control. I turned up the speed to 6:00, as usually when I begin to struggle, if I push just a little harder, it helps, and I get through it.
However, it did the complete opposite. I started running at the end of the treadmill, my attention to form had completely gone. As much as I knew it was all in my head, I couldn't calm down. I gave steve a panicked look. He turned the elevation down to 0.5, which helped for a few seconds, but I had already quit. It wasnt enough, and I needed to stop so I pushed the Stop. I was incredibly disappointed in myself, I felt like a failure; I do NOT quit workouts!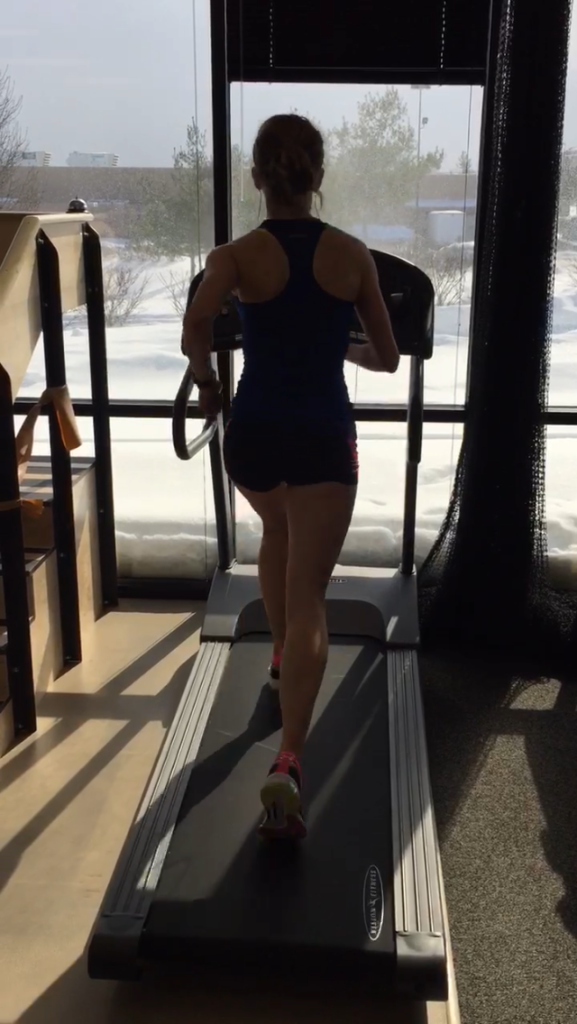 The whole day I felt annoyed at myself, and thought about what I had done, but Steve was proud of me. We got in what we needed to, and this was a defining moment for London marathon training.
What does that mean?
Well, you know I had been struggling to make these form changes, and I had seen little glimmers of hope in how much it was progressing, but maybe I was already becoming too confident, already becoming to comfortable with my training.
Life begins at the end of your comfort zone, and my dedication and determination to be ready for London was once again tested. I will have run 80 miles this week; 33 of which were on a treadmill, and although I broke down on the treadmill mentally, part of being a good runner is accepting that there are highs and lows. You are only human, and sometimes we all crack mentally.
I just wanted to show you all once again, that even for elites, things go wrong, not every elite runner (in fact most) do not have access to the super equipment. Even if they do, a treadmill is still a treadmill. Even if you have the snow to look at to remind you of what you could be facing outside, or you have a nice TV to watch, its still running in one spot for an extended period, removing half the fun of running.
You still have to push through it, and most elite runners do not just battle it for 40 mins, but hours at a time. At times like this, I admire the runners who complete 120+ miles a week. Those are still tough, no matter what help you have to get you through.
What is my point? Well, life throws curveballs, and you can either let them define you, like I could do right now with this treadmill workout, allowing me to spiral out of control; questioning my fitness, and taking on a negative attitude for the rest of the marathon segment
OR
You can say "hey, that was a bad day/week/month", but I did the best I could for what I had (Take what your body gives you), and I am proud of myself for that. I was out of my comfort zone, and I am accepting that mistakes make us better people, as long as we learn from them. Time to move on.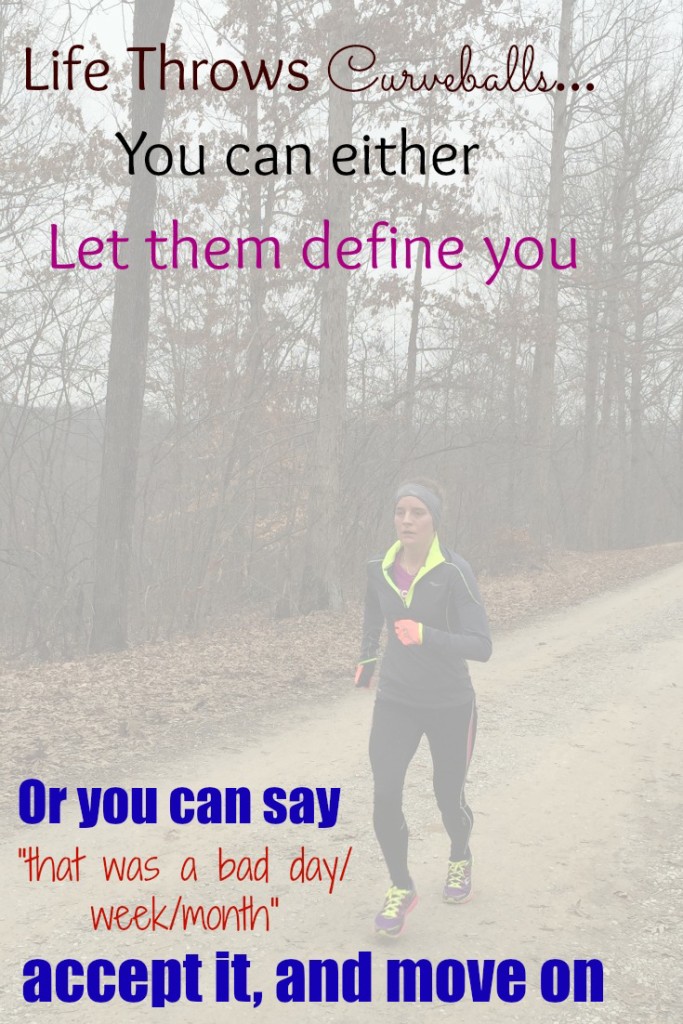 I dont know how your weather has been. I know a lot of you have it WAY worse than me, but I do know that all those struggles, all those moments where you question it all, if you perservere through (being smart!), and trust that you are going to come out of this stronger, you WILL get the result you deserve; the when and where just hasn't been decided yet.
I know come April 26th I will remember this week, and in those dark moments during the last few miles of the marathon, I will think back to this, and how I got through it.
How have you kept your mind in the right place when curveballs come your way? How good are you at treadmill workouts?