You may have noticed that I have been talking a lot recently about my "team". It got me thinking about the word. For the longest time, I thought I didn't have a "team". Of course I am part of the Saucony Hurricanes team, but I very very rarely even see another Hurricane, let alone interact with them on a daily basis. Now if you don't have your own team behind you, perhaps you can get started with this Ultimate List of Recommended Experts that I have searched far and wide throughout the world.
Now first, I just want to say that this post does not mean I am not grateful for you; my friends and family who are there every day leaving me encouraging messages, and motivating me to keep going towards my dreams, I am SO thankful for you all, and you each play a part in my journey, but today I am talking about those people who I talk to a few times a week, every week…..they are the ones who I drive crazy with my questions (those of you who have ever texted me know that I am not a one word, one text kinda girl!), or panics when something goes wrong!
Since I graduated from Ferris State University, I kind of thought of myself as a lone wolf. I almost exclusively train alone, and Steve (Vanilla) and I were in our own little bubble where we would just look to one another for feedback about my training. Of course we had some friends (experts in their field) who would help us if we had an issue, and I am very grateful for their support, but for the most part, it was just the two of us.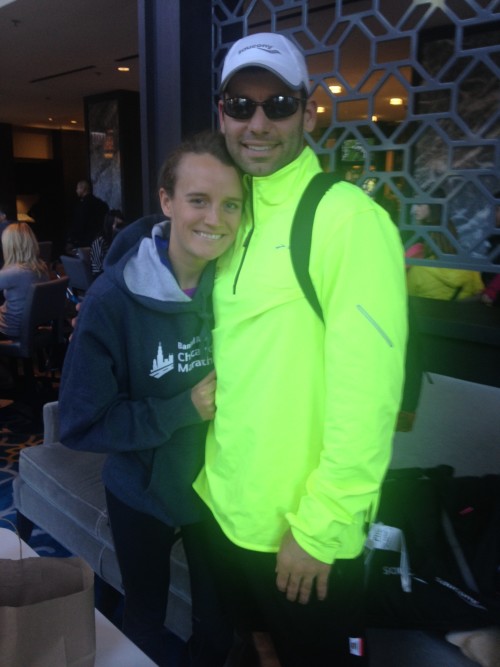 However, last fall when we moved to Lexington, we knew we needed to seek out some help with aches and pains I had from marathon training. That was how we ended up in Dr Mike's (Graham Cracker) office, and I began to see him and Karen Keys (Chai) 1-2 times a week. I had two people who were helping me stay healthy, and I relied on them to look after me, and make sure I was able to keep going after my dreams. Not just that, but they became friends, people I could turn to when I needed advice. Dr Mike especially saw the true Tina; my ups and my downs.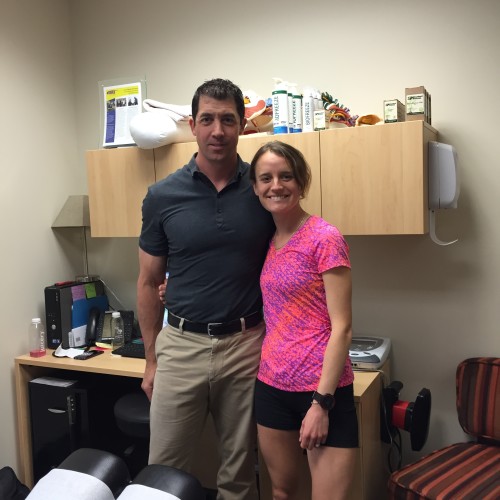 After going to the UVA speed clinic, we began working with Drew (Coffee). For the first time in my life, I had a strength coach, someone who would push me, encourage me, and of course make me stronger. Drew soon became a good friend, another person I could rely on. We have had many in depth chats during my strength workouts, and not just about running 🙂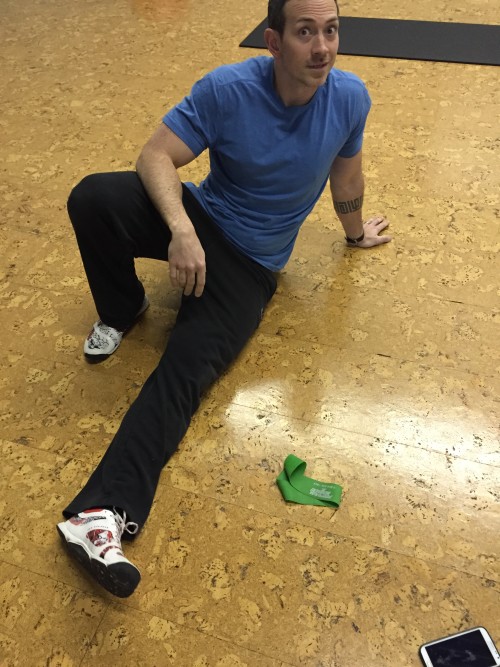 One of the things that was most important to me about these three was just how much they cared about me, not just as a runner, but as a person. Both Mike and Drew wrote me cards to read before the marathon; reminding me about how far I had come, and how proud they were of me. When I returned, Mike, Drew, and Karen gave me giant hugs, and those of you who know me, know how much I love hugs 🙂
During the transition period following my visit to UVA Speed Clinic, we kept in touch with Max (Pistachio). I would call him when I was struggling, and he would check in regularly to see how I was doing. Some days I would email Max in a panic, and when he would call me back I would burst into tears. He always reassured me that I was doing the right thing, and even though I was a "pendulum" going through those changes, I was making huge advances. Once again, Max was another person I could look to for advice; another expert who was helping me above and beyond what was expected.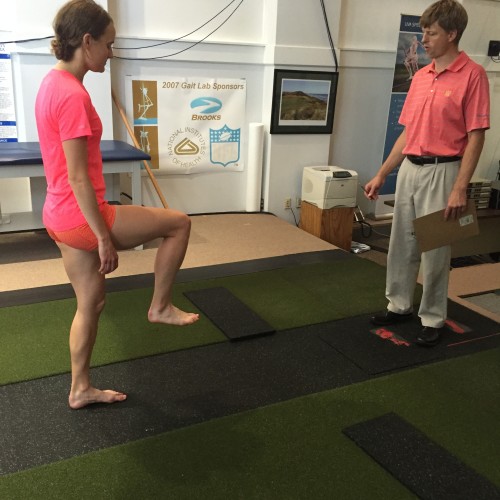 It was only when he mentioned that he was bringing Dr Todd Nieder (Mint Choc Chip) to my second visit to UVA that I realized that I was building a team around me.
Team does not have to mean a physical group who you run with day after day. I may not have someone next to me, pushing me in workouts every day (even though Steve bikes with me most workouts), but I do have a team. I have a group of people around over the world who are there for me to help me succeed. Without any of the members of my team, I would not be able to move forward, and I would not be able to keep going.
Jeremy Stoker (Pecan) was the one who made me realize that those team members do not even have to be people you have met in person. Sometimes you need someone who is a runner, who does understand running in a way most other experts in the field do not, and that is where Jeremy comes in. Even though he works full time as a PT at Mountain Land Clinic in Utah, he has carved so much time out for me over the past few months to help me heal my peroneal muscles. Jeremy has been a lifesaver in the weeks following London, and I hope someday to thank him in person.
My sponsors are also a huge part of the training process; making it easier for me to enjoy running, fuel correctly, and feel I have people who believe in me; thank you to Saucony (especially Dale Dexter), EnduroPacks, Sizzlefish, Primal Sport Mud, Twin Lab Clean Series, and Nuttzo.
One other important part of Team Ice Cream is Larry Rosenblatt (Rocky Road). Larry has been a rockstar with getting me accomodated for races. Although I have not been able to race as much as I have wanted to due to various restraints, he has been so awesome at working with race directors, and supporting my decisions as we go. I cannot stress the importance of having someone like this to get me in to some of the bigger races.
Of course I am so thankful for many other people in my life; my family and friends who love me, encourage me, and reach out to me when they think of anything that could help me on my path. Thank you to you, yes you, reading. Knowing that people care about me and my running means so much to me. Honestly, often I do not understand it as I am not really doing anything special, but I appreciate it, and it makes my heart swell when you remind me that my honesty helps you feel better about yourself.
However, this post today is about the ones who have a specific job to help me on my running journey. So why Team Ice Cream?!
Well, Steve and I had been talking about my "team", and how important having that support network is to a professional runner. I have mentioned in the past that I am limited with my support as an English runner in America, and even though I have some amazing sponsors, I do not have access to some of the resources that other professional runners world. Therefore we had to make our own team.
I talked to Mike about this concept, and later that day he asked me what our team name would be. At the time, I was eating a bowl of ice cream. I thought about taking a picture of it and sending it to him as our team name, but my phone was across the room (I was texting back from my computer), and I was feeling too lazy to get up so I sat to think for a few minutes. His first suggestion was Team Ice Cream! I could not believe that we literally had the same idea.
That was it. Team Ice Cream it is! And besides, everyone loves ice cream…….okay not EVERYONE, but I know we do 🙂 Why not have some fun with your team? I had each member pick their name….and we had some interesting choices as you see!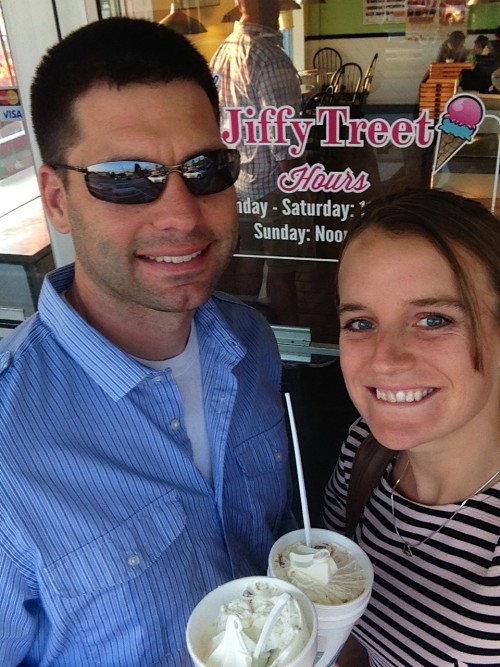 Since we have formed this group (kind of feel like the Avengers here haha), Steve has sent them all a group email to explain what the plan is for the upcoming months. This way everyone is on the same page, and we can work as a network, all working together to give me the best opportunity to succeed. I am looking forward to getting to know each of them more to support their personal journeys also.
This Saturday, Vanilla (Steve), Coffee (Drew), and Graham Cracker (Dr. Mike) are all meeting to watch me do my workout, to discuss what we need to work on moving forward.
So today, I am changing the word Team. Team does not have to mean those people who you see every single day, but they are the people who are integral to your success. They do not have to be in the traditional sense of the word, but whoever supports you, whoever is there for you when you need it. They are those people who are honest with you, who will give you the critical feedback you need to hear, will push you to new limits to get to places you had previously only dreamed of.
Running may be an individual sport in the sense of when you are in a race you do it yourself, it is all up to you in that moment, but it is a team sport. It is about those other people who give up their most precious resource to help you be prepared for that moment.
I am so thankful for my team, hopefully this helps you look around to see who matters to you too.
[bctt tweet="Redefining the word Team with @TinaMuir today! I love MY Team!" via="no"]
Who is in your Team Ice Cream? What would you call your team?