I have always been someone who enjoyed putting the time in to create my own food.
This blog started off as a blog to document my sugary filled dessert recipes, but I still enjoyed making them myself! The blog eventually transitioned into making my own dinners, and now I make almost everything myself.
However, the extra steps I have taken require a little more time than even I, with my organizational skills, am not able to keep on top of.
Especially as I have been trying to reduce my stress, and lighten the load I place on myself to get so much done.
That means that although I now have a focus on wholesome, real foods, I do have to rely on some companies for some of my fueling.
This includes EnduroPacks who have been so wonderful in their support for me since 2013 to the newer brands I have been introduced to like Kentucky Kombucha.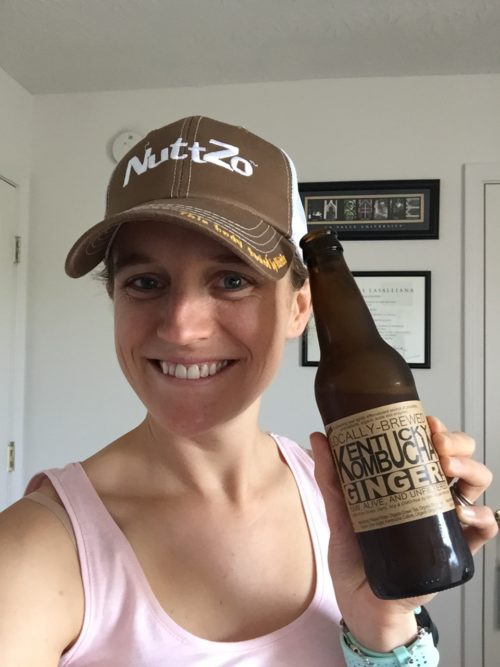 I take the time to seek out companies that have a good heart. The smaller businesses who have their moral compass pointed north, and the ones who genuinely care about the world that we live in.
There is one problem with these products though, and we all know what it is; price.
Those healthy products are significantly more than what we are used to paying.
We all know deep down that you get what you pay for, if you only pay pennies….sorry, cents (:P) for something, then how can you expect to get good quality?
Most of us would be prepared to pay a little more for something of good quality, but just not quite as much as some of these stores charge.
But, my friends, I may have found a solution!
My new favorite place to shop for these nutritious, good for you and good for the world, products!
I only heard of it for the first time a few months ago, and I signed up right away. They give you a free month to start with, 15% off your first order (and second as they send you another coupon card) and the deals you can get with it are AHHHHMAZING!
I ended up getting all of this for $38 on my first shop with Thrive Market.
SO what's the catch?
Surely there has to be a catch?
Yep, I am afraid there is, but it is worth it.
After your free month, you do pay $59.99 a year for annual membership to get access to the products at an average of 35% off retail, but it has already been worth it for me.
BUT
Before you switch off, check this out:
If you don't make your membership fee back in savings by the end of the year, they will automatically give you the difference in Thrive Market credit after you renew. For example, if your membership fee was $60, and you only saved $40 in the year, they will add a $20 Thrive credit to your account after you renew.
Pretty cool huh? And it get's better:
With the money from your membership, Thrive will sponsor a low-income family.
I thought that was an awesome way of not only helping the smaller businesses to….well, thrive, but also to help a family in need.
Just an all round great service really!
If you have not signed up for Thrive Market yet, I really would recommend!
So what are some of my favorite products? This is Friday Favorites after all?
Well, in case you couldn't tell from the above picture. The Nutiva Coconut Manna is by far my favorite thing to get. But Steve and I are trying out lots of different snacks to see which ones we like the most.
I have LOVED all the Go Raw products I have tried so far and I cannot wait to try more of them as there are so many delicious, nutritious options! I have also loved Epic products, and look forward to trying the protein bars I ordered a few days ago.
We haven't had anything we haven't liked yet, those are just a few that I have enjoyed the most. Thrive also has their own line of most products, which give another option to choose from.
It is also a great place to get eco-friendly household products like laundry detergent, cleaning sprays, toothpaste ect. It also is cheaper to buy all the superfoods like coconut flakes, cacao nibs, golgi berries and more.
I haven't even had a chance to look through it all yet, but in our two orders we have placed, they have arrived quickly and in the cutest packaging!
By the way, I should say, this is not a sponsored post. I just love everything about Thrive Market and I think you will too….well, if you care about your body that is 🙂
[bctt tweet="Costco and Whole Foods had a baby. I wanna try @ThriveMkt after reading @tinamuir review" via="no"]
Where do you purchase your snack products?
PS. For those of you who have ordered that Coconut Manna, make sure you take off the top layer of coconut oil to use in something else first before you dig in with your spoon! You will see a color change, and you will for sure notice a taste difference!