If the title didnt give it away, I did not write this post, it was written by Steve. I did not give him any  pointers of what to write. If you can believe it, I did not tell him to write any of this, and I have edited it minimally. My edits are in italics 🙂
Being the significant other of an elite runner does make your life a little different than most, but it is something I would not change, and I cherish the experiences I get to share with Tina that bring us closer together. I love my future wife with all that I am, and as she loves and accepts me for everything I am, including all my idiosyncrasies. I accept and love everything about her from her 'crazy neurotic moments' to the organic/natural food obsession, to her life as an elite runner and would not change anything about her <3.
I wear a lot of hats being the significant other of an elite runner; coach, weather man, sports psychologist, training partner, water boy, massage therapist, home repair man (sounds like a Sherpa life huh Lindsay, Tara?)……… Hopefully I can provide you a little insight of what our lives are like from my perspective.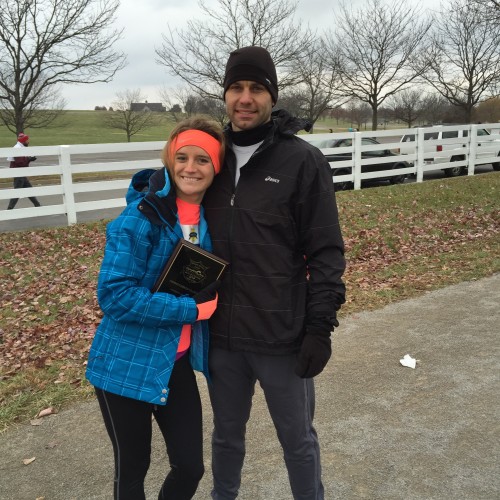 Daily Life
As much as we try to be a 'normal' couple, we don't have 'normal' schedules. My job as a collegiate coach is not a standard M-F 9-5, but that allows me to be there for Tina as much as possible with her training, and allows us to spend time together at non-conventional times (my random weekdays off, early mornings when I don't have to be in early or on training runs).
A lot of our life is structured around either my work schedule or Tina's training; making sure we can fit everything in, and also have time for 'us'. Runner's Connect has been great at allowing Tina to fit in everything that goes into training at the elite level, and allowing us to fit that schedule with mine on important training days so I can be there for her.
We try and sit down and plan out everything from when/where training runs and workouts will be, when massages, strength training sessions will fit in, to what we will be having for dinner (although I don't get too much input on the food part 🙂 ).
Training Life
Without any major sponsors or support from a training group or professional marathon coach; 80-90% of Tina's training is done alone (we have found a great running partner for her in Lexington, but Allie and her husband Thomas are moving soon 🙁 ).
I can only keep up with her on part of her easy runs any more, but I try and support her in the car or on a bike for workouts. I do try and run with her a little each week which is great for us both as athlete/coach and significant others.
We are very thankful for the sponsors that Tina has (Saucony, Enduropacks, Primal Sport Mud, Twin Lab Clean Series, Sizzlefish) and hope one day that we will be able to receive more support and assistance for Tina.
We are also very thankful for Larry, helping us navigate that professional running world and road racing circuit, and Drew Watts for helping us make the strength training gains we needed!!!
We do make a lot of sacrifices to make sure we are doing everything we can to help Tina get to the next level as a runner; paying for the healthcare she needs (massage, ART from Dr Mike Sullivan, gym), using our weekends off to go to races or to training locations we need for proper marathon training, getting enough sleep/recovery time.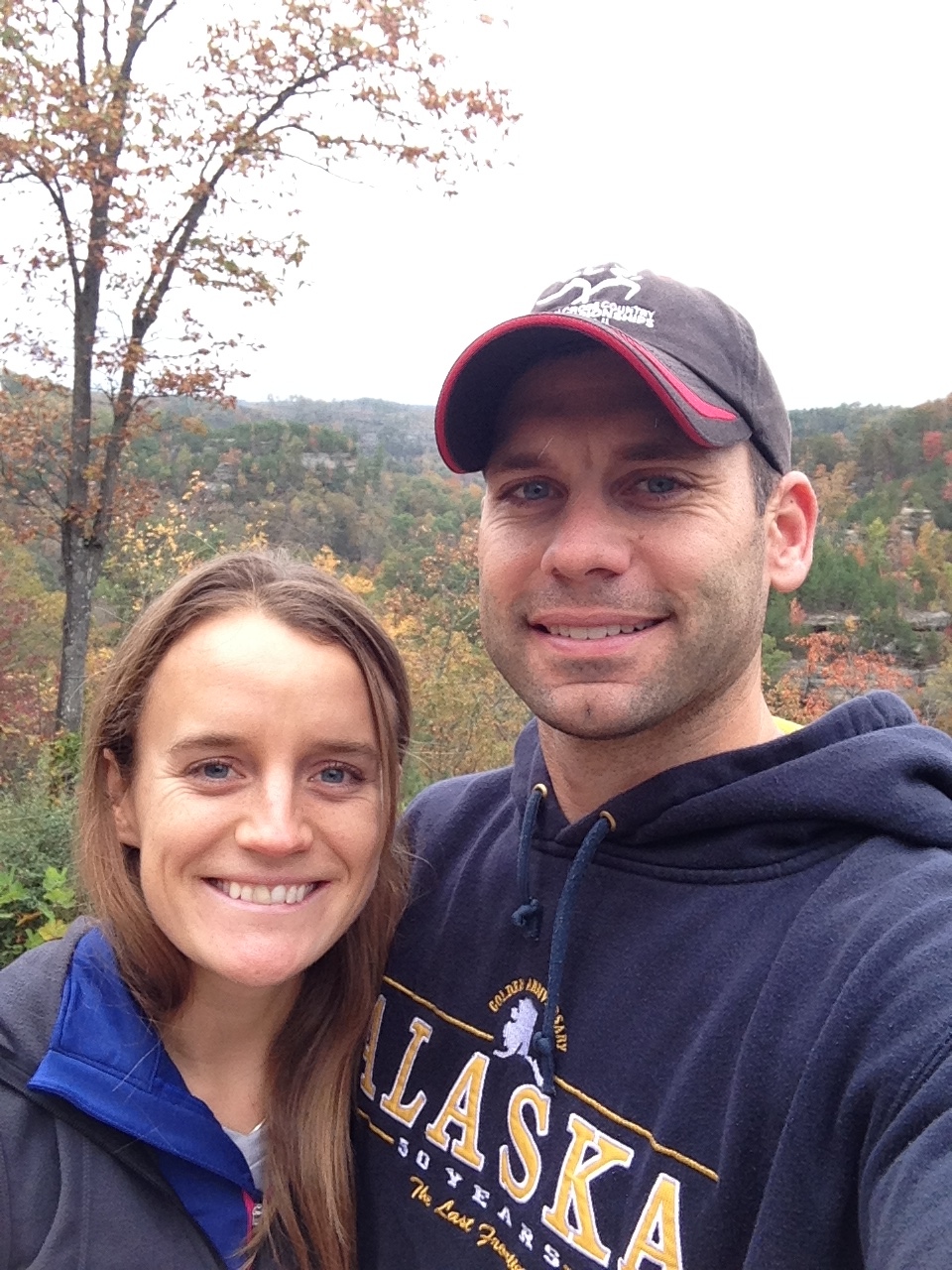 Despite all the 'sacrifices", I would not change any of it; I get to help my best friend, future wife, love of my life and the most dedicated/toughest athlete I know reach for her dreams.
She has also made A LOT of sacrifices being the future wife of a collegiate coach (long strange hours, gone on weekends, travel, few off days), and I thank her for everything she has given up to allow me to chase my dreams as a collegiate coach.
We do not know what the future hold for us, but we do know that we can control what we do to help direct the future towards our goals, and I/we work every day to make Team Tina/Steve a success. We know there will be ups and downs, adjustments and changes (UVA speed clinic for example) to be made as we continue down that path, but as long as I have her by my side I will be happy and enjoying the journey!
-Steve Picucci
Future husband/collegiate coach/marathon coach/weather man/sports psychologist/massage therapist/water boy/home repair man/mechanic/wedding planner
Okay, I may be bias, but doesn't he melt your heart?! I am SO lucky 🙂 
Hopefully you enjoyed the sneak peak into our lives through Steves eyes. We would love to hear your thoughts…..and maybe I can convince him to do another in the future if you enjoy 🙂
Did you enjoy seeing Steve's side? What would you like to ask him?