I have never been a huge books person.
As much as I try to get myself into it, I tend to go through waves. I will love reading for a while, feel like I can't get enough of books, buy about 30 books within the space of a few weeks, and then not long after, get bored.
My problem is trying to find the best books to read. I love using the recommendations of others, and I love to read books that teach me something new.
One of the benefits of being the Runners Connect podcast host is that I often get authors reaching out to see if they want me to check out their new books to see if it would make a good interview.
Most podcast hosts who have authors on their show tend to skim the book, or even just read the summary, and ask questions based on that, but I do not like to be that superficial. I love to read their book cover to cover before I bring them on, highlighting and leaving notes as I go, so I have specific questions I have that came up to me while I was reading, and hopefully others had them too.
For that reason, I give my guests questions that really get them thinking, that challenge them to see if they really know their topic, and sometimes, I get guests like Christopher McDougall who love those questions so much that they ask for another interview as it was so much fun AND become your good friend!
Over the last few months, I have had a LOT of new books, partly through Velopress (thank you Dave!), partly through authors reaching out, and partly through just buying books that sounded interesting to me (based on others recommendations).
I do not guarantee that if someone sends me their book that I will have them on the show, there has to be a fit, and I have to feel that the topic has not been a focus recently to be too repetitive.
Okay, long stories aside, here are some of the books I have really been enjoying recently that I would like to give a High 5 on this Friday with Angela:
The Inner Runner – Dr. Jason Karp
This book is unlike any other running book I have read. If you are just running for the health benefits or to lose weight, this is not for you. This is for those other benefits, the ones you only know about after years of being a runner. It is really intriguing, and I have Jason's podcast episode coming up in a few weeks time.
Eat Fat, Get Thin – Dr Mark Hyman
Before you worry, I am not trying to lose weight, but Tawnee recommended this book, and it explains a lot about why this higher fat way of eating works, and has lots of helpful advice on how to get more fats into your diet. It also really makes you think about how studies (any research) can be swayed in any particular direction. Very interesting, especially if you are trying to eat more fat and protein like I am.
I have only just started this one, so I cannot give you any kind of summary, but I know that Dennis is one of the best marathon coaches out there, and he has so much wisdom to offer, along with the story that this one brings. Looking forward to getting into this one 🙂
Faster After Baby- Meredith Mikell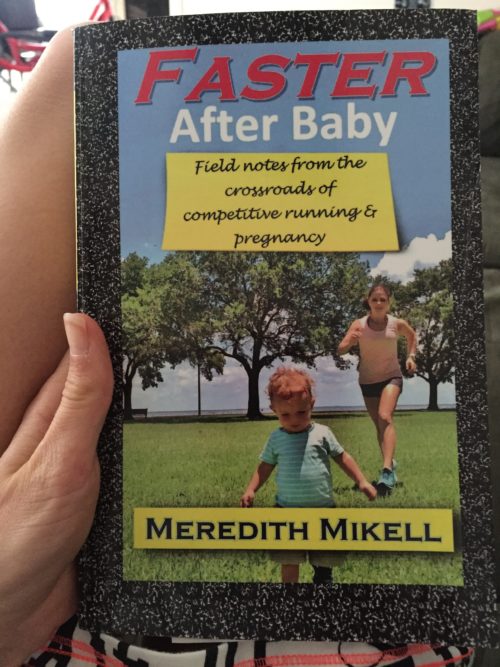 So I am not pregnant, nor am I trying to run faster after it, but this has been really interesting to learn about what the body goes through during pregnancy and how it affects runners. I also know quite a few of you are mummies, and this may give you some handy advice!
Meredith talks about the little details that otherwise would go unmentioned (but we would definitely worry about!), and it just gets you thinking about how to do it right. One for me to save for later, but by popular demand, I do have a pregnancy podcast coming up in a few months, which Meredith will be one of the guests 🙂
You Can Run Pain Free- Brad Beer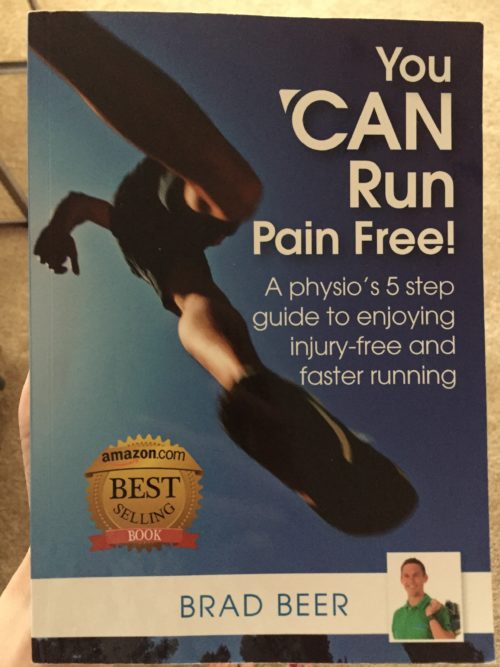 Okay, so this is not a recent read, but if you have struggled with injuries in the past, THIS is what you need. Brad explained how we can know which pains to run through and how to understand what they mean on my most recent podcast episode with him, but his book is full of golden tips that are helpful to every runner.
And just a few extras I have been sent that I look forward to reading:
Rocket Fuel- Matthew Kadey– I only just received this one, but looks like he has some great recipes in here!
Hit Reset: Revolutionary Yoga for Athletes– Erin Taylor (MUST get back into Yoga)
Training Essentials for Ultra Running– Jason Koop (someday!)
Slow Jogging– Hiroaki Tanaka (I have a feeling this may have more wisdom than first appearance :P)
Run with Power– Jim Vance
Well, that should keep you and me busy for a little while!
While I am in a loving books phase I am gonna make the most of it, so I would appreciate your recommendations for any good ones, especially NON running ones, as I am kinda loaded up on those right now 🙂
Oh, and if you have not yet listened to the Run to the Top Podcast, it would REALLY mean a lot to me if you could check it out 🙂 Thanks so much!
[bctt tweet="Looking for some new running books? @tinamuir has 5 great recommendations #books #readmore" via="no"]
What books have you enjoyed recently?