"Are you going to the olympics?"
I have had that question pretty much since the day I started running. It is the ultimate accomplishment, the only way most people will think you have truly made it.
It is also the only event in the world that even non runners understand and see how important it is.
Every runner has that vision that they could someday run in the olympics.
Only we all have varying levels of how realistic that dream is….and therefore how we approach our training.
In my typical honest style, when I was in school, when people would ask me if I was going to run in the olympics, I would say,"no, I am not", which would be followed by some kind of response like "well, not with an attitude like that you won't".
At the time, I had to grit my teeth and try to change the subject, if only they realized just how hard making it to the olympics was! 
I wasnt being negative, I was being realistic.
Of course I would love to be there, I would give up so much to be there….I already had given up so much in my quest to get there, but at the end of the day, you have to work with your talent level, and just focus on doing the best you can each and every day to see just how far you can go.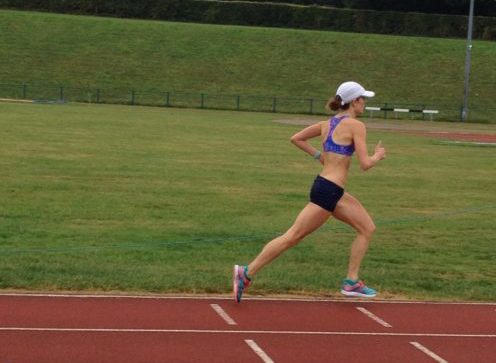 It is a hard pill to swallow, especially when you see others jumping past you in the rankings, and you wonder if you will ever get there, but at the top, everyone is working hard, and everyone is incredibly dedicated to their sport.
Olympic years bring out everyone.
If there were 100 elite runners in a country, in a typical (non olympic) year, probably 75 of those runners would be dedicating their lives to making whatever was the pinnacle race of the year (world championships, commonwealth games ect), but in an olympic year, all 100 of those people will be going for broke trying to make the team.
I am only one of that 100.
Most won't make it, through injury of trying too hard, or just not being good enough. At the end of the day, Olympic years add another 25 people you have to be faster than to make the three two places available (that is what Great Britain and Northern Ireland ended up taking in the marathon).
Many of you probably saw Alison Leonard post a few weeks ago about missing out on the team despite having run the time. She talked about how you can feel like an "also ran" if you do not make the team.
I noticed that all the way through my running life, that when I say I am not running in the Olympics, people give me a look of pity, kind of saying there, there, maybe next time you will try harder and get there.
Sometimes, they even have the balls to say it to me.
"Why don't you train a little harder next time?"
Ahhhhhh, don't even get me started on that one……that is for another day
What they don't realize is that I, along with everyone else who is going for it, is trying really effin hard, doing everything they can, sacrificing so much for even the opportunity to try.
Runners at my level know deep in their hearts, that it is not going to happen……this time at least.
Of course this year I could say I was training to try to make the Olympic team, but I knew deep down that I was not good enough, and it didn't matter if I ran a dream race, I was not going to run a sub 2:31 marathon in 2016.
Even though I am excited for the Olympics, to watch this event that really displays the best in the world, it still sends a dagger of jealousy through my heart every time I see Mo on the TV, every time they mention it
I wish I was there
But for the rest of us, the rest of the elites, it is just a reminder of one thing
You are not good enough
That is what the look of pity in the non runners eyes said, and that is what we know at the bottom of our hearts.
But just because we are not good enough to be one of the 2-3 people who represent their country in the biggest sporting event in the world, does not take away from what we have done.
You are still out there every day, doing the best you can to move just a little further forward, putting in those miles each and every day, resting when you want to do more, listening to your body, and putting in the auxiliary work to stay healthy.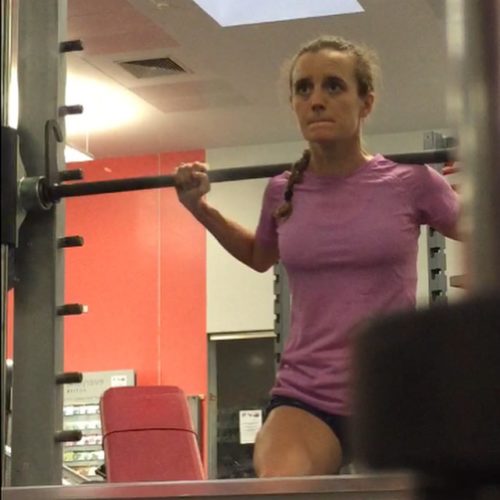 You are doing the best YOU can.
And that is all you can ask for.
I usually walk away from these conversations feeling down on myself.
Feeling like I am not good enough, that I will never be truly respected until I get to the Olympics.
Thankfully, I am surrounded by lots of wonderful people who remind me that I am enough and I have done myself and others proud, the people who matter to me proud.
I am sure many of you can understand this.
Maybe you just completed your first marathon with so much pride that you trained and ran a marathon, which is an incredible accomplishment. Qualifying for Boston is your ultimate pipeline dream, and you know you may not get there, but when others ask you if you are gonna run Boston, and you reply "no, probably not", you will feel the same frustration I do.
Or maybe it is completely unrelated, you are trying to get a certain dream job for a dream company. You know that you are unlikely to get there, but you get an incredible opportunity to work for a HUGE company, and it is a fantastic accomplishment.
But after talking to others who do not know anything about you or your life, they say one comment, and suddenly, all that you have done, seems insignificant, and not good enough.
We need to stop this.
STOP putting ourselves down and allowing others, especially those who do not know ANYTHING about our journey, to break our spirit.
We all have ultimate dreams, those kind of dreams that seem unachievable, you know there is such a small chance you will get there, but you still work for it, day after day.
Whether it be to break 4:00 in the marathon, run in the olympic trials, or break 30:00 in the 5k, do not let anyone make you feel bad about what YOU have accomplished.
Just because you have not reached your version of the Olympics (yet), does not mean you are any less of a runner, or any less accomplished.
If you had achieved it, there would be an emptiness about you that would be almost impossible to overcome, so not having achieved it is actually a good thing, it means that you still have something that gets you out of bed in the morning, that keeps you focused and excited for the future.
I am trying to stop looking at those at the olympics, wishing I was good enough, putting myself down because I did not make the team, and tainting all that I have achieved, and neither should you.
So:
If you run your first half marathon in 3:00, but you talk to a friend who just broke 2:00, suddenly you feel like your 3:00 is not worth celebrating.
After all that hard work you put in, the pride you felt in yourself as you crossed the finish line knowing you ran 13.1 miles when a year ago you couldn't even run one, but suddenly, you feel like that isn't worth celebrating.
STOP.
RIGHT THERE.
On Saturday night, someone I barely know asked me I was going to the Olympics. When I said no, I saw that pity look in his eye, and I felt embarrassed, ashamed even.
This year I accomplished my number one running goal TWICE, and yet in that moment, a stranger had managed to pull that away from me and make me think that what I did was nothing.
I only ran in the European Championships and the World Half Marathon, who cares about those anyway. 
If I ran in the Olympics, represented GB in the Olympics, THEN I have made it.
But screw that.
YOU be proud of what YOU have achieved, and rest assured that as long as you are doing everything you can to get a little bit better, that is all you can ask of your body.
And you should be proud of that.
So, what is the moral of this long ramble my friends.
Don't let ANYONE take your accomplishments away from you (even me, if you read my paces and race recaps!). Take time to celebrate what YOU have achieved.
Once again, that comparison trap puts us in a dangerous situation.
But don't let it.
You be you, and find your own way, not someone elses.
[bctt tweet="STOP letting others put down your achievements. LOVE this from @tinamuir" via="no"]
What is your ultimate dream?