When I moved to the US in 2008, I didn't really use sunglasses. I had a pair, for those special occasions where I was going to the beach or doing something I felt I needed to look stylish (ha, oh do I laugh at 18 year old me), but other than that, I didn't them. I certainly didn't run in them.
Now though, I rarely leave the house without them, and I run with sunglasses unless it is dark or pouring with rain. I can't imagine life without them.
That said, I am not the best at looking after my sunglasses. I don't throw them down, but I certainly would not say I treat them with the love and care manufacturers intended. I am trying to get better though but I do have a two year old who likes to put sunglasses down on their "faces". Purchasing expensive sunglasses is a mistake I made once and will not again. They were nice and all, but not really worth it for many reasons.
I look for comfortable, stylish, and affordable. Of course, they must actually be protective of my eyes too, and if they are eco-friendly, bonus points.
I have tried many sunglasses from sports brands, and while I have found good and bad things about all, I have lately been enjoying Runners Sunglasses. Now, in the spirit of transparency, I was provided these glasses for free and paid for this review. But as you know my opinion is my own, and I only work with brands I feel good about. I would not accept this offer unless I could recommend it.
How could I not love a brand with a name like Runners? Runners Sunglasses? Of course, they are right for us!
But in seriousness, they are UV400 polarized lenses, which is the most important part, and for runners, we need them to be polarized. That is something that has really irritated me with other running sunglasses I have tried, the sunlight bounces off them and makes it really hard (and uncomfortable) to see…which defeats the purpose of sunglasses, right! The glare removal should be a key feature, and it is as these are polarized.
I love that the frames are made from recycled materials, and they are working on making their sunglasses from 100% recycled plastic in the near future. I love that intention of course, and that will be a challenge I am sure. The box they came in was made of cardboard, which was a nice plus. We have kept them to use them for crafts or Bailey's toys, but at least with these ones, even if we do recycle, I know they can go right in there. Other similar glasses boxes are not going to get recycled based on the material they are made from.
These Runners also have spring-flex hinges, which stops them from falling off, bouncing, or sliding off my face. I have noticed the hinges keep the arms close to my head, but are flexible enough to be comfortable. I have tested this out on runs, and they do stay on really well, with no movement. They have not been fogging up either, which is another frustrating thing, especially in the winter when I have to pull up a face covering.
On that note, they have two major styles for runners, the sprinters, and the Spartans. The Spartans are more of the traditional sunglasses you would see in this style, but that size can look a bit big on my face, and sometimes I feel like they are not able to stay on my face or head well. The sprinter style is a lot smaller, so they stay on and fit females (and sometimes males….Steve and I actually have the same size head!) better.
Runners Sunglasses are made in Austin, Texas, a city I must find a way to visit soon, a lot of cool stuff coming from that city, and their brand seems like a tight-knit family. I am all about that!
I decided to go for both bold and simple by getting a pair of midnight marathoner as well as a pair of transparent smoke. That way I can change it up based on my mood. At $39 per pair, they are quality products coming from a small business, yet affordable to be able to get a few pairs. I have been wearing these around everywhere, and really enjoying them.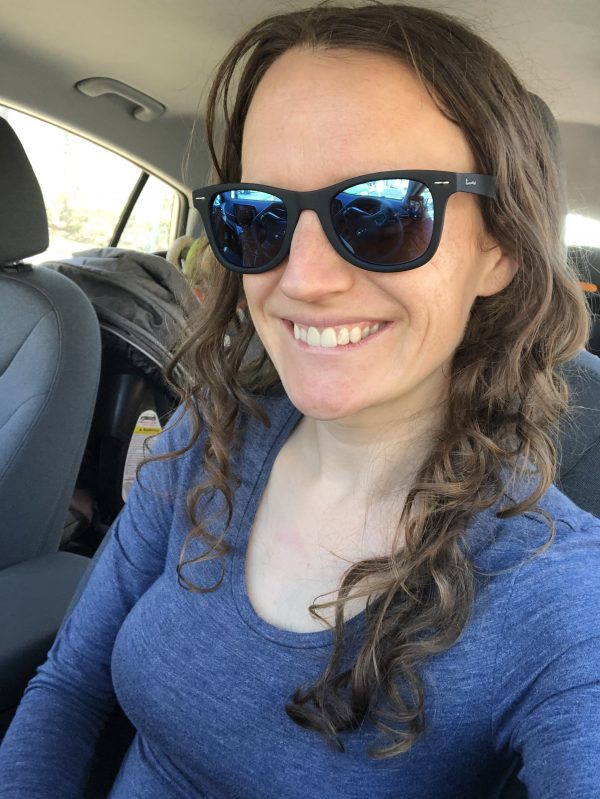 I know what you are wondering though, what are the downsides? Well, yes, I do pride myself on being honest, so here we go:
They are more expensive than some of the other comparable glasses on the market, but they also do feel a little more sturdy, so if the quality makes it a little more, that is okay with me
I did get a pair of Spartans, and kinda regret it, they are definitely too big for my head
Steve did note that his pair of sprinters were a little uncomfortable after wearing them for 3 hours
There are not a huge amount of frame colors available, and I am not really a gold frame kinda person, but that said, I tend to like black anyway, so for me, that isn't a huge deal
So there you go, my honest opinion of these glasses. If you are looking for another pair for the holiday season, check out Runners Sunglasses, one of the best running sunglasses I have come across. I will be adding these to my 2020 gift guide this year!